« More of Obama destroying America. Businesses to receive incentive for hiring illegal immigrants, report says | Main | Canada Strongly Opposes Decision To Convene Anti-Israel Conference In Geneva »
December 16, 2014
NBC/WSJ Poll: Majority of Americans Approve of CIA's "Harsh Interrogation" Methods Used Against Al-Qaeda, Just 28% Oppose

NBC/WSJ Poll: Majority of Americans Approve of CIA's "Harsh Interrogation" Methods Used Against Al-Qaeda, Just 28% Oppose

Including a plurality of Americans (45%-28%) who want the CIA to resume the program killed by Obama.
Most Americans don't object to the CIA's interrogation techniques that some call torture, according to the latest Wall Street Journal/NBC News poll.
After being told the CIA used "harsh interrogation practices on suspected terrorists," 51% of those surveyed said the practices were "acceptable under the circumstances." Only 28% said the interrogations were wrong and 20% said they didn't have an opinion.
President Barack Obama ended the practice, known legally as "enhanced interrogation", early in his White House tenure. But 45% of those polled said the CIA should continue to use them, while just 28% said they are wrong and should not be used.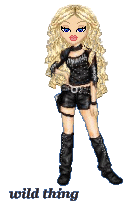 Wild Thing's comment.......
Good, it shows there are still some smart people around that know we cannot kiss up to the terrorists and play nice with them.
Posted by Wild Thing at December 16, 2014 01:25 PM
---