« Mary Landrieu Loses In Louisiana and Bill Cassidy's win stretches the GOP's gain in the Senate to nine seats | Main | Austin Cop's Incredible Sure Shot Stops Crazed Gunman, Saving Lives »
December 07, 2014
Judge Jeanine BLASTS Obama for bringing Al Sharpton to the White House
Judge Jeanine BLASTS Obama for bringing Al Sharpton to the White House---
"And you bring in the greatest Charlatan and up them all, a man who makes a living inciting racial hatred, a tax cheat, a liar, who claim that an African-American girl was raped by a white man stirring the pot of racial hated that resulted in a defamation judgment against him to sit with you at the citadel of power in the white house to discuss how law enforcement needs to be more sensitive"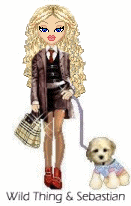 Wild Thing's comment........
Thank you Judge.
Posted by Wild Thing at December 7, 2014 12:50 AM
---
Comments
Chancellor Hitler used to do the same in his Third Reich, ya Frau Chrissie?! Happy Christkind Day!
Posted by: darthcrUSAderworldtour07 at December 7, 2014 05:54 AM
---
Did you know that Al Sharpton preached his first sermon at 4 years old. Did you know that Jesus Christ didn't preach his first until he was 12 years old.
Al has taken on the title of "Reverend" but he's no minister of Jesus Christ's. You can find Al in the second book of Corinthians.
II Corinthians 11:13-15 For such are false apostles, deceitful workers, transforming themselves into the apostles of Christ. And no marvel; for Satan himself is transformed into an angel of light. Therefore it is no great thing if his ministers also be transformed as the ministers of righteousness; whose end shall be according to their works.
Posted by: BobF at December 7, 2014 08:22 AM
---
Why the surprise at obama's actions and attitude? Besides being a Marxist and a muslim, he is also a racist and maybe gay. He is the epitome of anti American and anti Christion belief.
Posted by: TomR,armed in Texas at December 7, 2014 01:31 PM
---