« Pathological Liar Obama: Afghanistan 'Is Not Going To Be A Source Of Terrorist Attacks Again' | Main | Muslim Group Sues US Navy Over Right to Wear Beards »
December 28, 2014
Horrible Person!!!! NY Mayor Bill De Blasio 2 Hours Late To Wake For Murdered Police Officer Ramos
Bill De Blasio 2 Hours Late To Wake For Murdered Police Officer Ramos

On Friday evening, thousands of New Yorkers attended a memorial service for Rafael Ramos, one of the two NYPD officers assassinated a week ago by an Eric Garner protester. The service brought mourners from every corner of the city. Noticeably late was embattled Mayor Bill de Blasio, who made it to the service only just before its conclusion.
Ramos, 40, and partner Wenjian Liu, 32, were shot to death on December 20 as they sat in their patrol car. Both were murdered by a 28-year-old named Ismaaiyl Abdullah Brinsley who claimed he was avenging the death of a man who died after police used a choke hold on him as he resisted arrest in July.
Also in attendance were contingents from dozens of Police departments from as far away as Ohio, Georgia, and Maine—all of whom came to show support for the fallen officer, his family, and their fellow police officers in the NYPD.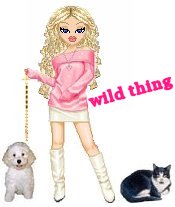 Wild Thing's comment........
De Blasio once again show he has no respect for the police and their families. When he spoke the police turn their backs on him and I am sooooo glad they did that.
Just like Obama that is always late. The other day Obama was late again, he said he would give a speech at 1 and did not show up until 2:30. As far as I care he can go away and never show up.
Posted by Wild Thing at December 28, 2014 12:50 AM
---
Comments
Because De Blasio is a liberal democrat and union man, I wonder how many of those NYPD Cops voted for him?
Posted by: BobF at December 28, 2014 09:10 AM
---