« "A Slap in the Face": Pilots' Families Very Upset at Cuban Prisoner Swap | Main | Michelle Malkin and a Big No for Jeb Bush »
December 19, 2014
Hillary Praises Obama's Cuba Deal
Hillary Praises Obama's Cuba Deal
Former Secretary of State Hillary Clinton issued a statement on Wednesday evening expressing her "support" for the major shift in US policy towards Cuba that President Barack Obama announced earlier in the day.
Clinton, who is widely considered the Democratic frontrunner in the 2016 presidential elections, echoed Obama's claim the shift will help improve human rights and free expression for Cubans living under the Communist government started by Fidel Castro.
"Despite good intentions, our decades-long policy of isolation has only strengthened the Castro regime's grip on power. As I have said, the best way to bring change to Cuba is to expose its people to the values, information, and material comforts of the outside world," Clinton said. "The goal of increased U.S. engagement in the days and years ahead should be to encourage real and lasting reforms for the Cuban people. And the other nations of the Americas should join us in this effort."
Relations between America and Cuba began to deteriorate following the revolution that brought Castro to power in 1959. The US subsequently began an embargo against Cuba and cut diplomatic ties. Obama's policy shift will include the resumption of diplomatic relations between the two countries as well as an easing of travel and commercial restrictions.
Along with articulating her support for the deal, Clinton praised the prisoner swap that precipitated the policy shift.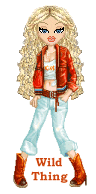 Wild Thing's comment.......
God help us if she gets elected we need a conservative to run and win so badly.
Posted by Wild Thing at December 19, 2014 12:45 AM
---