« Mayor De Blasio Banned: NY Police Union Bans Mayor From Funerals of Cops Killed On Duty | Main | Adding Insult to Injury: Obama Paying for Illegal Amnesty with Fees Paid by Legal Immigrants »
December 14, 2014
Feinstein Rift With CIA Director Only Getting Worse

Feinstein Rift With CIA Director Only Getting Worse
Their disputes over who spied on whom and censoring the Senate's scathing torture report are history. But the personal feud between Sen. Dianne Feinstein and CIA Director John Brennan may only be getting worse.
Relations between the outgoing Senate Intelligence Committee chairwoman and America's top spy appeared to hit a new low Thursday as Feinstein live-tweeted comments contradicting Brennan as he publicly addressed her panel's sweeping allegations of CIA wrongdoing. While Feinstein later praised Brennan for accepting many of her inquiry's conclusions, the damage was done.
"#ReadTheReport" was the refrain from Feinstein as Brennan held a rare news conference at CIA headquarters in Langley, Virginia. She berated the CIA chief for suggesting, contrary to her report, that the agency's "enhanced interrogation techniques" were legal and may have helped lead to the killing of Osama bin Laden.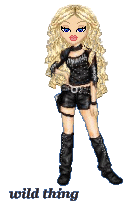 Wild Thing's comment.......
Enhanced interrogation is not torture, except in the minds of sissy liberals and fools.
Posted by Wild Thing at December 14, 2014 12:47 AM
---