« The Most Patriotic BBQ Joint In America | Main | Hillary Praises Obama's Cuba Deal »
December 18, 2014
"A Slap in the Face": Pilots' Families Very Upset at Cuban Prisoner Swap
"A Slap in the Face": Pilots' Families Balk at Cuban Prisoner Swap

The South Florida families of pilots fatally shot down by Cuba in 1996 are speaking out against the Wednesday release of three members of the convicted spies known as the "Cuban Five" in a prisoner swap — among them one who had been convicted of conspiracy to commit murder over the shootdown.
"For the only person that we had responsible for what happened to be let go — it's a slap in the face to my dad," Marlene Alejandre-Triana said at a news conference.

Alejandre-Triana's father Armando Alejandre, a Vietnam veteran, was one of four pilots killed when Cuban MiGs shot down their two small, private planes in February 1996 in international waters off Cuba's northern coast. They had been flying missions for Brothers to the Rescue, an exile organization that sought to aid migrants at sea and also dropped propaganda leaflets.
One of the agents known as the "Cuban Five," Gerardo Hernandez, had been serving a life sentence on a murder conspiracy conviction in the shoot-down.

He and two other members of the Cuban Five — Ramon Labanino and Antonio Guerrero — were released Wednesday as part of the prisoner swap and flown back to their homeland, ending what their appeals lawyer called "an arduous experience."
The families of the pilots said they were given no warning of the release.
"We simply cannot understand how this could have happened, especially in the case of Gerardo Hernandez. This was the only modicum of justice we had," said Maggie Alejandre-Khuly, sister of one of the pilots who was killed.
The Cuban Five were all convicted in 2001 of being unregistered foreign agents, and three also were found guilty of espionage conspiracy for failed efforts to obtain military secrets from the U.S. Southern Command headquarters. Hernandez, meanwhile, had been serving two life sentences plus 15 years on a murder conspiracy conviction stemming from the Cuban air force's 1996 shoot-down.

Cuba insists the Five were not acting against U.S. sovereignty, only keeping tabs on militant exile groups that Havana blames for terror attacks on the island, including a string of hotel bombings.
But prosecutors argued they also tried to penetrate military bases, including the U.S. Southern Command and facilities in the Florida Keys.

Rep. Ileana Ros-Lehtinen believes President Barack Obama may have broken federal law with the prisoner swap and decried it Wednesday.
"This is outrageous. The Cuban regime ordered the murder — the assassination of these three American citizens, one resident — and what has been the value of these valiant heroes lives and deaths? An exchange," Ros-Lehtinen said.
The "Five Heroes," as they are known in Cuba, are fixtures in state media, and their faces grace billboards across the island. Schoolchildren are taught their names and take part in public acts demanding their release. However, the five are reviled as spies by many exiles in South Florida.
For years, Havana has made them an official cause celebre, rivaling the case of Elian Gonzalez, the boy rafter who in 2000 was caught in a tug-of-war between his Cuban father and family in Miami.
The other two members of the Cuban Five had already been released before the last three walked free Wednesday.
Rene Gonzalez, a dual U.S.-Cuban national, became the first of the agents to walk free in October 2011 after completing about 13 years behind bars. He was initially ordered to serve three years of supervised parole and remain in the United States, but in 2013 a judge allowed him to return to Cuba and renounce his U.S. citizenship.
Fernando Gonzalez, who is not related to Rene Gonzalez, was released in February 2014 after serving more than 15 years, and quickly deported to Cuba. The last three still in American lockups were Hernandez, Antonio Guerrero and Ramon Labanino.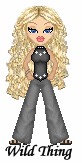 Wild Thing's comment..............
Unforgivable what Obama has done.
Posted by Wild Thing at December 18, 2014 10:21 AM
---
Comments
obama hates America. He will do all he can to degrade and embrass us. He shows support for our enemies and backstabs our allies. It will take a strong new president and Congress to start on the road of reversing many many obama crimes against America.
Posted by: TomR,armed in Texas at December 18, 2014 02:05 PM
---