« Taliban Declares Victory Over American "Infidels" After Ceremony Marking End Of Combat Operations | Main | Disgusting Mayor De Blasio Pushing NY Democrats To Publicly Bash The NYPD For Humiliating Him »
December 31, 2014
Thugs (2 Adults, 5 Juveniles) Charged With Attacking Boston Police Officers While Serving A Warrant
Thugs (2 Adults, 5 Juveniles) Charged With Attacking Boston Police Officers While Serving A Warrant

Two Boston Police officers were attacked by a group of seven people on Monday night while trying to serve an arrest warrant, according to the Suffolk County District Attorney's office.
The five juveniles and two adults have been charged with attacking the officers, a male and a female, at a Wayne Street home when they arrived to arrest one of the adults. Police said they were serving an arrest warrant for Woobenson Morisset, 19, of Roxbury.
Lorcen Morisset, 18, was the second adult among the group, according to police. The juveniles involved were four girls, ages 13 to 16, and one 17-year-old boy. A Boston Police statement says the officers were beaten and choked. Both officers were hospitalized at Brigham and Women's following the incident, during which police released pepper spray, but have since been released.[…]
Lorcen also said police took his phone. The five juveniles were arraigned this morning in Boston Juvenile Court on charges of delinquency, to wit: assault and battery on a police officer, assault and battery with a dangerous weapon, and resisting arrest. The 17-year-old was ordered held on $500 bail. The District Attorney's Office says the other teens are all being held on $1 bail, only to be posted by a parent or guardian.
Lorcen was released and Woobenson was held on $500 bail. Both are being monitoring with GPS tracking devices and have been ordered to abide by a curfew while staying away from the victims.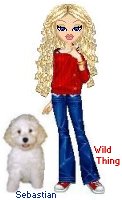 Wild Thing's comment............

Every low life and crackhead is now encouraged by the race-pimps knowing full well Obama and Holder have their backs, while the 'useful idiots' protest and continue to pressure on law enforcement to back down further.
Posted by Wild Thing at December 31, 2014 12:45 AM
---