« GOP Rep. Mario Diaz Balart: Obama has "legitimized a terrorist thug" by opening relations with Cuba | Main | Last Saturday Al Sharpton and his Thugs (protesters) chanted "What do we want?… Dead cops!" - Yesterday 2 NYC Police Officers were shot dead execution style »
December 21, 2014
2 NYPD cops shot dead 'execution style' as 'revenge' for Garner
Two New York City Police Officers "Assassinated"; NYP Reports Investigators believe Killer Acted to "Avenge Eric Garner and Michael Brown" Deaths.
ONE WEEK AGO—
Several thousand protesters marched in New York City on Saturday.
The protesters were part of Al Sharpton's "Million Marchers" protest against police violence.
The protesters chanted "What do we want?… Dead cops!" as they marched in New York City.
Today they got their wish.
Two New York City Police Officers were shot dead execution style on the streets of New York City.
Two uniformed NYPD officers were shot dead Saturday afternoon as they sat in their marked police car on a Brooklyn street corner — in what investigators believe was a crazed gunman's execution-style mission to avenge Eric Garner and Michael Brown.
"It's an execution," one law enforcement source said of the 3 p.m. shooting of the two officers, whose names were being withheld pending family notification of their deaths.

The tragic heroes were working overtime as part of an anti-terrorism drill when they were shot point-blank in their heads by the lone gunman, who approached them on foot from the sidewalk at the corner of Myrtle and Tompkins avenues in Bed-Stuy.

"I'm Putting Wings on Pigs Today," a person believed to be the gunman wrote on Instagram in a message posted just three hours before the officers were shot through their front passenger window.

The post included an image of silver automatic handgun with a wooden handle. Another post showed camouflage pants and blue sneakers which matched the clothing the dead gunman was wearing as his body was carried from the scene on a stretcher.
"They Take 1 Of Ours … Let's Take 2 of Theirs," the post continued, signing off with, "This May Be My Final Post."
The gunman was a fugitive who had just murdered his girlfriend in Baltimore Saturday morning, sources told The Post.

.
NYC Police Union President on Killing of Two Police Officers: "Blood on the Hands Starts in the Office of the Mayor" (Bill de Blasio)
Here is New York Police Union President Pat Lynch blasted New York City Mayor Bill de Blasio tonight, saying he has "blood on his hands" from the assassination of two Police Officers shot to death in Brooklyn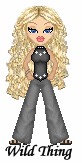 Wild Thing's comment........
The SEIU organized protest did shout, "What do we want? Dead cops". NYC will be lucky to keep any cops.
Obama, Holder, and Sharpton and DeBlasio are getting the race war they so desperately sought.
De Blasio needs to be charged with murder for allowing the crowd to yell they wanted "Dead Cops" and wanted them "Now".
As the mayor it was his responsibility to not allow the crowd to get out of control before calling police in. He wants a damn revolution.
Posted by Wild Thing at December 21, 2014 12:50 AM
---
Comments
De Blassio, Sharpton, Holder and obama OKed the pulling of this scum's trigger. It remains to be seen if any of this accoutability will ever be addressed in this world. But the next world is reknowned for it's response to accountability. May all these scums rot in hell.
Posted by: TomR,armed in Texas at December 21, 2014 02:43 PM
---