« Eric Bolling about Obama: 'America Is Not Broken, The Country Did Just Fine Without You' | Main | 'America Loves You' Jay Leno Surprises Wounded Veteran »
November 23, 2014
Terrorist Sympathizer Obama Quietly Releases More Gitmo Detainees
Terrorist Sympathizer Obama Quietly Releases More Gitmo Detainees

Obama has opened a new front in his hard line against the incoming Republican Congress by releasing more detainees from Guantanamo Bay, Cuba, against lawmakers' objections.
The Pentagon announced Thursday that four al Qaeda fighters from Yemen, including a senior figure who facilitated travel to Afghanistan for Arab extremists, and a Tunisian extremist would be transferred to Slovakia and Georgia.
The transfers leave 143 detainees at Guantanamo, which Obama has vowed to close. Republican lawmakers, who have been pressing the administration to stop releasing detainees amid reports that some former prisoners had joined the Islamic State of Iraq and Syria, were furious.

And another one released to a Saudi 'rehabilitation' program.
Obama releases Saudi prisoner from Guantanamo Bay, to take part in militant rehab program

Muhammad al-Zahrani was released Saturday, based on the conclusion of a U.S. government board that has been re-evaluating the need to continue holding the roughly 142 men held at the facility.
The facility was created in the aftermath of the 9/11 terror attacks to get people with strong evidence of ties to terror groups off battlefields.
The release of al-Zahrani follows the release Wednesday of five other prisoners, as part of the Obama administration's renewed effort to close the detention center at the U.S. Navy base in Cuba.
It also follows the controversial release in May of five Taliban detainees in exchange for Army Sgt. Bowe Bergdahl. One of the primary criticisms of the deal is that the detainees -- after being sent to Qatar where they will stay for a year -- is they will likely return to terror-related groups.
Al-Zahrani, who is about 45, had been held at Guantanamo since August 2002, according to military records. A report by the Periodic Review Board said he traveled to Afghanistan in 1999 and "almost certainly" joined al Qaeda, trained in military tactics and fought the Northern Alliance.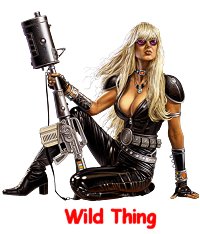 Wild Thing's comment............
Obama is on a roll, doing as much as he can to continue to destroy our country, to weaken our Nation in every way possible. He commits treason with every breath he takes.
Posted by Wild Thing at November 23, 2014 12:50 AM
---
Comments
Treason of the highest order by the highest authority.
Posted by: TomR,armed in Texas at November 23, 2014 02:20 PM
---