« 'America Loves You' Jay Leno Surprises Wounded Veteran | Main | Obama Asked if Future Presidents can Use His Logic to Go Around Congress to Cut Taxes: "Absolutely Not" »
November 24, 2014
Six Dem Senators Have Criticized Obama's Executive Amnesty (so far )

Six Democratic Senators Have Criticized Obama's Executive Amnesty (So Far)
A handful of Senate Democrats are publicly expressing disapproval of the president's executive action on immigration, but it's not yet clear that any of them are willing to do anything to stop him.
"Our immigration system is broken, and I support a comprehensive plan to fix it, but executive orders aren't the way to do it," Missouri senator Claire McCaskill said in a statement issued late Friday afternoon.
"I am as frustrated as anyone that Congress is not doing its job, but the President shouldn't make such significant policy changes on his own," SenatorrJoe Donnelly of Indiana said in a statement Thursday.
"I'm disappointed the President decided to use executive action at this time on this issue as it could poison any hope of compromise or bipartisanship in the new Senate before it has even started," Senator Heidi Heitkamp of North Dakota said in a statement Thursday.
Senator Angus King, an independent from Maine who caucuses with the Democrats, told Politico: "I worry that his taking unilateral action could in fact inflame public opinion, change the subject from immigration to the president. I also have constitutional concerns about where prosecutorial discretion ends and unconstitutional executive authority begins."
Senator Jon Tester of Montana offered more tepid criticism, telling Reuters that he would "prefer" that the issue be handled by Congress. Senator Joe Manchin of West Virginia told Politico that Obama's move made him "very uncomfortable."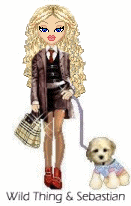 Wild Thing's comment.........
It would be great if more say they are upset about it, but that would be in a sane world.
Posted by Wild Thing at November 24, 2014 12:50 AM
---
Comments
McCaskill knows that this is most likely her last term as a US Senator. She's been kissing up to Obama since he came on the scene as a Senator but now she is doing all she can to distance herself. Her next opponent won't be a Todd Akin who doesn't have the sense to keep his personal opinions to himself, it'll be someone who will beat her soundly at the polls.
Posted by: BobF at November 24, 2014 10:52 AM
---