« Bibi Netanyahu: Only Reason Why Iran Is Building Long Range ICBMs They Need Them To Hit The United States! | Main | Berkeley Moonbats Hold "Funeral" For Frozen Chicken Inside Whole Foods »
November 17, 2014
Obama Met With Ferguson Activists – Said He's Concerned They "Stay on Course"

Obama Met With Ferguson Activists – Said He's Concerned They "Stay on Course"
President Obama met with Ferguson protest leaders on November 5th, the day after the midterm elections. The meeting was not on his daily schedule. He was concerned that the protesters "stay on course."
What does that mean?
And why is the president meeting with the violent Mike Brown protesters before a verdict is reached in the court case?
Some of the national leaders met with President Obama on Nov. 5 for a gathering that included a conversation about Ferguson.
According to the Rev. Al Sharpton, who has appeared frequently in St. Louis with the Brown family and delivered a speech at Mr. Brown's funeral, Mr. Obama "was concerned about Ferguson staying on course in terms of pursuing what it was that he knew we were advocating. He said he hopes that we're doing all we can to keep peace."
Protest leaders said wholesale change was ultimately what they were demanding, though not all agreed on what that meant. Some called for the removal of the Ferguson police chief or the entire department. Others said they want the police to wear cameras; civilian review boards for all police shootings; or a requirement that ethnic and racial makeup of police departments match the communities they serve.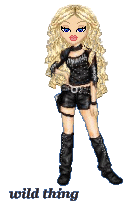 Wild Thing's comment...........
Stay on course?
Not "dispel and follow the law?"
He should be the first one tried for inciting a riot.
Of course Obama never met anyone or spoke about the Marine that was in the prison in Mexico even once.
Posted by Wild Thing at November 17, 2014 12:55 AM
---
Comments
You can't take the COMMIE UNITY ORGANIZER out of President Obola...
Posted by: darthcrUSAderworldtour07 at November 17, 2014 09:09 AM
---
This is President Obola's Selma Alabama deal...
Posted by: darthcrUSAderworldtour07 at November 17, 2014 09:12 AM
---
They all know the cop is innocent of any wrong doing even though they're looking for anything that the can possibly hang him with.
Rumor has it these so-called protestors are going to be hitting other areas outside of Ferguson. Fact is these other areas are inhabited by folks who are very well armed. If these troublemakers go into other areas, I fear it may get ugly.
Posted by: BobF at November 17, 2014 11:15 AM
---

Most of these demonstrators are probably non workers on the govt dole. They are looking forward to riots and looting. We've seen this before. This "anger" turns into grins and laughs as the loot TVs and tennis shoes.
Posted by: TomR,armed in Texas at November 17, 2014 05:11 PM
---