« Islam Invades House Floor with Prayer to Allah - He was invited by a DEMOCRAT | Main | Canada's Conservative PM Stephen Harper Tells Putin To "Get Out Of Ukraine" »
November 16, 2014
Nancy Pelosi: Boehner, McConnell got Time covers, but I never did
Pelosi: Boehner, McConnell got Time covers, but I never did
Washington (CNN) -- Nancy Pelosi doesn't understand why House Speaker John Boehner and newly-elected Senate Majority Leader Mitch McConnell have been on the cover of Time magazine in light of their electoral victories, but she has not.
"I was never on Time magazine cover even though I was first women to be (Speaker)," Rep. Pelosi, D-California, said. "Isn't that a curiosity? That the Republicans win, Boehner's on Time magazine. Mitch McConnell wins, he's on the cover of Time magazine. Isn't there a pattern here?"
Pelosi's comments came as a reaction to a press conference question Thursday about whether she has considered stepping down as minority leader in light of the Democrats losing the House for the fourth time since she led the chamber in 2011.
Charging that the question was unnecessary, Pelosi said she is now thinking that she has "a mission for women on this score."
'When was the day when any of you said Mitch McConnell, when they lost (taking back) the Senate three times in a row, 'Aren't you getting a little old, Mitch? Shouldn't you step aside,'" Pelosi asked. "Have any of you ever asked him that question?"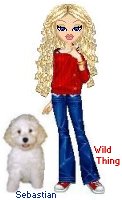 Wild Thing's comment.......
Poor Baby, waaaaaaa!
Posted by Wild Thing at November 16, 2014 12:45 AM
---
Comments
My hero Snagglepuss said "Heavens to mergatroid even... EXIT... stage LEFT!"
Posted by: darthcrUSAderworldtour07 at November 16, 2014 05:52 AM
---
Pelosi epitomizes failed leadership and the Democrats keep selecting her as their majority leader. Only goes to show you what a bunch of looses they really are.
Posted by: BobF at November 16, 2014 08:28 AM
---