« Senate Democrats Vote to Kill the Keystone XL Pipeline by One Vote | Main | Pat Robertson: 'Obama is a Dyed-in-the-Wool Socialist'- glad you woke up Pat!! »
November 19, 2014
Illegal Immigrants Protested offices of Senate Republican Leader Mitch McConnell (R-KY), Sen. Jeff Sessions (R-AL), and Sen. Ted Cruz (R-TX) Tuesday
Illegal immigrants protested at the offices of Senate Republican Leader Mitch McConnell (R-KY), Sen. Jeff Sessions (R-AL), and Sen. Ted Cruz (R-TX) Tuesday.
The protestors were organized by the pro-amnesty group United We Dream, its spokesman Mario Carrillo confirmed to Breitbart News in a phone interview following the protests.
"United We Dream sees their attacks on the president not so much on the president himself as on the community by trying to prevent him from using his legal authority to protect millions of immigrants," Carrillo explained as the reason it was protesting McConnell, Cruz, and Sessions.
"They're saying if the president can shield them from deportation then [the senators] are obviously suggesting they should be deported," he added, explaining they wanted to let the senators know "anytime they attack our community we'll respond in full force."
Reports indicate that President Obama could move to take executive action on immigration as early as this week. Republican lawmakers are currently considering ways to block such actions.
According to the United We Dream spokesman, Tuesday's protest was a response to opposition to executive amnesty and some of the rhetoric, specifically McConnell's description of executive amnesty — saying it would be like "waving a red flag in front of a bull."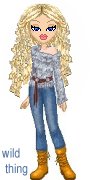 Wild Thing's comment.......
Jerks! They break our immigration laws and demand to be put ahead of all of those that have come here respecting those same laws of how it is to be done.
Posted by Wild Thing at November 19, 2014 12:48 AM
---
Comments
Where the heck was the INS? You have a gathering of known criminals and no law enforcement.
Posted by: BobF at November 19, 2014 07:14 AM
---
Bob - in the old days, 1950's and 60's, you could go into certain areas of Dallas and holler "immigration" and illegals would scurry out back doors. Now, of course, Dallas is basically a sanctuary city except for those illegals committing other criminal acts.
Posted by: TomR,armed in Texas at November 19, 2014 01:02 PM
---