« US Troops Celebrate Thanksgiving in Afghanistan | Main | Black Friday's Big Gun Sales Trigger Two Background Check Requests Per Second and a More Easily Beaten System »
November 28, 2014
Hillary Demands Royal Treatment On Speaking Tour
Hillary Demands Royal Treatment On Speaking Tour
It was like a scene out of "The Princess and the Pea," only this was real life. Along with her $300,000 fee for her speech at UCLA , Hillary Clinton had a list of demands, one of which was "that the chairs be outfitted with two long, rectangular pillows — and that two cushions be kept backstage in case the chair was too deep and she needed additional back support."
Through a Freedom of Information Act request the Washington Post received the emails exchanged between UCLA and Clinton's people as they were preparing for her March 5, 2014 speech at the school.
The documents show that Clinton's representatives at the Harry Walker Agency exerted considerable control over her appearance and managed even the smallest details — from requesting lemon wedges and water on stage to a computer, scanner, and a spread of hummus and crudité in the green room backstage.
When the University reminded Clinton's people that UCLA was a public school and asked for a reduction of the $300,000, the presumptive Democratic Party candidate's staff responded that $300,000 is the "special university rate." The fee went to the Bill, Hillary and Chelsea Clinton foundation.
It is commonplace for celebrity speakers to request special accommodations — and Clinton was no exception. Her representatives asked for a case of still water, room temperature, to be deposited stage right. They also asked that "a carafe of warm/hot water, coffee cup and saucer, pitcher of room temperature water, water glass, and lemon wed­ges" be situated both on a table on stage as well as in another room where Clinton would stand for photos with VIPs.
For the green room, Clinton's representatives requested: "Coffee, tea, room temp sparkling and still water, diet ginger ale, crudité, hummus and sliced fruit." They also asked for a computer, mouse and printer, as well as a scanner, which the university had to purchase for the occasion.
Clinton's team even micro-managed the way Clinton was to receive the UCLA Medal during her visit to the campus. The team asked that it be presented to her in a box rather than draped around her neck. Perhaps she did not want to direct her attention to her neck.
By contract, Clinton's approval was needed for any promotional materials. Clinton gave permission for the university to record the event, but "for archival purposes only." For public distribution, Clinton's speaking agency approved only a two-minute highlight video to upload to YouTube. "Please make sure it is available only for one (1) year from the date of posting," a Harry Walker Agency official added" [presumingly this was done incase she made a gaffe during her appearance].
Her staff even regulated the number of pictures she would stand for and whether or not there were "do overs."
"We get a total of 50 clicks," one university official explained — as well as two group photos. Lippert wrote to colleagues that Clinton's representatives wanted the group shots "prestaged," with participants assembled and ready to take the photographs before Clinton arrived "so the secretary isn't waiting for these folks to get their act together."
During her book tour in June, Clinton caused an uproar when she told ABC's Diane Sawyer when she and Bill left the White House they were dead broke. It demonstrated a lack of compassion and understanding for those who are really impoverished. When that faux pas is added to other details, like her exorbitant speaking fees and list of royal of demands, it makes one wonder if she will be able to carry the populist message the progressive Democrats demand.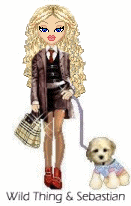 Wild Thing's comment.......
Someone should hire a Vince Foster look-a-like to sit in the front row and heckle her.
Posted by Wild Thing at November 28, 2014 12:50 AM
---
Comments
Can you imagine if she ever became president and how she would treat her staff.
Posted by: BobF at November 28, 2014 10:56 AM
---
She is just plain repulsive and I won't even mention her physical appearance.
Posted by: TomR,armed in Texas at November 28, 2014 12:26 PM
---