« Michael Brown's mother, Lesley McSpadden Reacts: You Motherf*%ckers Think This is a Joke | Main | Democrat Wants Gag Order On Liberal Lawyer Representing GOP In Obamacare Lawsuit »
November 25, 2014
Fox News' Mike Tobin Caught in the Middle as Police Fire Tear Gas on Group of Demonstrators in Ferguson
Fox News' Mike Tobin Caught in the Middle as Police Fire Tear Gas on Group of Demonstrators in Ferguson
FERGUSON ON FIRE: Walgreens, Beauty Town, Little Caesars, Auto Parts, Police Cars TORCHED – Shots Fired at Firemen!
Police fire tear gas in attempt to disperse a line of demonstrators gathered on the streets of Ferguson. Fox News Mike Tobin gets caught in the middle and some of the tear gas canisters hit just feet away from him.

He also reports that there were shots fired from the crowd of protesters into the air following the Grand Jury decision and a report of protesters trying to tip over vehicles.
Demonstrations In Other Cities- DC, NYC, LA, Oakland, Seattle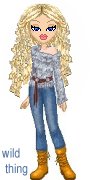 Wild Thing's comment........
I am glad for the verdict from the Grand Jury, and have been hoping it would be positive for the policeman.
But I also expected riots and the protesters to react just this way if it came out in favor of the police .
Posted by Wild Thing at November 25, 2014 12:55 AM
---