« 101st Airborne Won't Get Full Protective Hazmat Suits for Ebola Mission in West Africa - Unforgivable!! | Main | Obamacare 'Bronze Plan' Premiums Expected To Jump An Average Of 14% In 2015 »
October 19, 2014
Obama Ebola LIE: U.S. Military Will Not Have Contact With Ebola Patients; Ebola TRUTH: They Will Handle Infected Specimens

US Troops Who Contract Ebola Will Be Quarantined in Liberia
Ebola Lie: U.S. Military Will Not Have Contact With Ebola Patients; Ebola Truth: They Will Handle Infected Specimens
Over 500 American troops are in West Africa, and according to Maj. Gen. Darryl Williams, commander of U.S. Army Africa, said on October 16 while briefing reporters in the Pentagon by telephone from Liberia, none will directly be treating Ebola patients. However, he said that a select group of sailors will be handling mobile labs that contain bodily fluids of Ebola patients.
"I'm not an epidemiologist, but it's been shown that this disease is most manifest when handling bodily fluids–blood, other sorts of fluids, and there is no plan right now for U.S. soldiers, sailors, airmen and Marines to do that," said the general. "Now, the exception is the mobile labs that were here, and they are triple-protective."
"The sailors that are in there performing the confirm-or-deny on the Ebola virus, they are wearing PPE, and they are testing for this virus," said Williams, later adding, "They are handling specimens of people who have been inflicted with the Ebola virus."
Nevertheless, he indicated that the risk of infection is "relatively low."
"As long as you exercise basic sanitation and cleanliness sort of protocols using the chlorine wash on your hands and your feet, get your temperature taken, limiting the exposure, the–no handshaking, those sorts of protocols, I think the risk is relatively low," explained the general.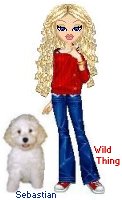 Wild Thing's comment..........
Burn in hell you POS Obama !!!!! "relatively low" ARE YOU SHITTING ME???????????????????
This president has refused to enforce immigration laws, and diseases are now here that we've never had. He sends our military into the mess, then tells THEM they can't come home for treatment???? How can we stop this insanity and rid ourselves of the dictator?
Posted by Wild Thing at October 19, 2014 12:55 AM
---
Comments
"I'll be quarantined for Christmas..."
VOTE these Baracksheviks OUT in 16 days!
Posted by: darthcrUSAderworldtour07 at October 19, 2014 08:55 AM
---
This bastard obama needs to be deported to West Africa. At least there will be far fewer White people to upset him and his racist wife.
Posted by: TomR,armed in Texas at October 19, 2014 01:13 PM
---