« Judge Jeanine on 2nd Ebola patient: "Didn't they tell us not be concerned?" | Main | Report: Bergdahl Investigation Completed…But Release Being Delayed »
October 13, 2014
From Impeach Obama Rally....Blacks Feel Like We've Been Betrayed By Obama, He Sold Us Out
A black man at an impeach Obama protest in downtown San Diego on October 11, 2014 offers some candid thoughts on how he and many other blacks feel about Obama. He says Obama has been a weak and indecisive leader, especially with regard to the murder of the ambassador in Benghazi, Obamacare was a waste time and that Obama is carrying out a socialist take-over. He says that most blacks don't like Obama's policies and he feels they've been betrayed.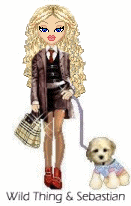 Wild Thing's comment.............
Keep waking up and THINK before you vote again.
Posted by Wild Thing at October 13, 2014 12:50 AM
---
Comments
They voted in THEIR UNCLE $UGAR twice... too bad.... VOTE in 22 days!
Posted by: darthcrUSAderworldtour07 at October 13, 2014 09:03 AM
---
Unfortunately, Blacks don't know the history of their race. It was Black tribal leaders in Africa who sold them to slave traders. Just because a man or woman is Black, doesn't mean they have your best interests at heart. Obama doesn't have the interests of Americans, either Black or White, at heart. His interests lie overseas.
Posted by: BobF at October 13, 2014 10:25 AM
---
obama honed his racist skills at Jeremiah Wright's Black Liberation church. He was already a muslim and an anti American. Most Blacks still support him without even knowing his policies. Black support is based solely on racism.
Posted by: TomR,armed in Texas at October 13, 2014 12:44 PM
---