« Krauthammer: Where is the Concentrated Air Campaign That Could Drive ISIS Back? | Main | On Megyn Kelly's Show CDC Director Dr Tom Frieden Under Fire! »
October 15, 2014
Centers for Disease Control now watching 125 people for Ebola signs
CDC now watching 125 people for Ebola signs

The Centers for Disease Control and Prevention is now monitoring 125 people for symptoms of the deadly Ebola virus, including 76 who came into contact with Thomas Eric Duncan, a Liberian national who died of the disease last week in a Dallas hospital.
CDC Director Tom Frieden told reporters Tuesday that so far, only one nurse who helped care for Duncan has contracted Ebola and no other people have been diagnosed with the disease.
Nina Pham, 26, who Frieden did not identify by name, remains in stable condition, he said, while the CDC continues to monitor her boyfriend and her dog.
"It's possible we will see other people become ill," Frieden said.
Frieden told the media that the CDC is now stepping up preventative measures to stop the spread of Ebola to healthcare workers, and will send a CDC team of experts on the disease 'within hours" to any hospital in the United States where an Ebola case is identified.

The CDC has been criticized for its slow response to Duncan, who was first sent home from the hospital even though he had a 103 degree fever and had told a nurse he just arrived from Liberia.
Frieden initially said Pham contracted Ebola from Duncan through a "breach in protocol," but he later walked back that statement.
"I've been hearing loud and clear from heathcare workers around the country that they are worried, that they don't feel prepared to take care of patients with Ebola," Frieden said.
The CDC's stepped up involvement is aimed at helping healthcare workers stay free of the disease while treating Ebola patients.
"I wish we had put a team like this on the ground the day the first patient [Duncan] was diagnosed," Frieden said. "That might have prevented this infection. But, we will do that from this day onward, for any case that is diagnosed within the U.S."
Frieden said the CDC is also considering a plan to move new Ebola cases diagnosed in the U.S. to one of four biocontainment patient care units, which are located in Nebraska, Montana, Georgia and Maryland.
The CDC continues to monitor 48 people who came into contact with Duncan and so far, none have shown signs of the illness, which has a 21-day incubation period. Frieden said now that more than 10 days have passed, it is less likely those people will contract Ebola.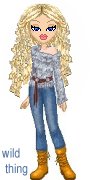 Wild Thing's comment.......
Very concerning, I wish we had better people then this guy.
Posted by Wild Thing at October 15, 2014 12:50 AM
---
Comments
VOTE President Obola's US Senate O - U - T in 20 more days!
Posted by: darthcrUSAderworldtour07 at October 15, 2014 09:00 AM
---