« Obama and His Administration threatens to cut off ObamaCare subsidies to 360,000 | Main | Krauthammer: Obama's ISIS Strategy Looks like it is being Made Up as they Go Along »
September 17, 2014
What the heck??? Report: Obama Pulling Military Personnel Off ISIS Mission To Combat Ebola, Pentagon's "Number One Priority"

Report: Obama Pulling Military Personnel Off ISIS Mission To Combat Ebola, Pentagon's "Number One Priority"
The Fox News Channel reported on Sunday that the U.S. military's emphasis on Ebola prevention, driven by President Barack Obama, has stretched thin most if not all of its other missions.
A senior military official told Fox that General Martin Dempsey, chairman of the Joint Chiefs of Staff, said at a recent meeting that 'the Department of Defense's number one priority is combating Ebola.'
The network's source commented that 'we don't need to be taking planners away from the CT [counter-terrorism] mission, and that is what is going on.'
Defense spending is down 21 per cent since 2010, the first fiscal year for which the Obama administration presided over the federal budget.
But the president is insisting that the military carry much of the burden in Africa.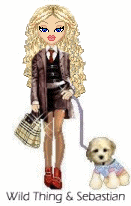 Wild Thing's comment...........

Insane as always from this jerk.
Posted by Wild Thing at September 17, 2014 12:49 AM
---
Comments
Dr. Michawl Savage coined this one:
Barack Hussein Obama:
Basically Insane Obola
Posted by: darthcrUSAderworldtour07 at September 17, 2014 08:42 AM
---
Our president:
Barack Insane Obola !
-- Dr. Michael Savage last night!
www.michaelsavage.com
Posted by: darthcrUSAderworldtour07 at September 17, 2014 08:43 AM
---