« Ed Henry Runs Circles Around WH Press Sec. Josh Earnest over 'Combat Troops' on the Ground (video) | Main | RUSH: Obama's ISIS Policy Is An 'ABSOLUTE JOKE' »
September 19, 2014
Top Australian Anglican Leader Blames Islam For Rise Of ISIS, Hits Obama For Claiming Islam Has Nothing To Do With It

Top Australian Anglican Leader Blames Islam For Rise Of ISIS, Hits Obama For Claiming Islam Has Nothing To Do With It
The Anglican Dean of Sydney, Phillip Jensen, has described Islam as "false" and attacked the religion for the rise of Islamic State.
"It's time to face the truth that Islam itself is part to blame," Dean Jensen wrote last week in his blog titled "From the Dean".
"Islam is false."
Despite the possibly inflammatory comments, the Sydney Anglican Church has stood behind the 70-year-old minister's comments.
"The Dean was at pains to point out that Australia does not want the religious diversity of our own nation to be inflamed into conflict," a spokesman said.
"There is nothing remarkable in stating the fact that the ISIS militants claim to be Islamic."
The article in the blog, which is published as part of Dean Jensen's role at St Andrews Cathedral, also criticised US President Barack Obama.
Dean Jensen's criticism centred on Mr Obama's decision to separate his criticism of the Islamic State from a critique of Islam.
"They are waging war in the name of Islam and in accordance with their Islamic beliefs," Dean Jensen said.

"They wish to create the Caliphate. Their commitment is more than a power grab for land – it is a religious zeal and if we ignore it, we will seriously underestimate them."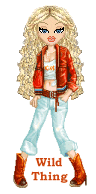 Wild Thing's comment.......
Good for him for speaking the truth.
Posted by Wild Thing at September 19, 2014 12:47 AM
---
Comments
The AUSSIES kick Islame O butt patriots!
Posted by: darthcrUSAderworldtour07 at September 19, 2014 07:36 AM
---