« Chairman Gowdy's Opening Statement at First Benghazi Select Committee Hearing | Main | Trey Gowdy speaks to Greta about the Select Committee Hearing into Benghazi »
September 18, 2014
Survey: 46 Percent of Doctors Give Obamacare a 'D' or 'F'

Survey: 46 Percent of Doctors Give Obamacare a 'D' or 'F'...Only 25% gave Obamacare and A or B

Forty-six percent of doctors give President Obama's healthcare law a "D" or an "F," according to a new survey from the Physicians Foundation. In contrast, just 25 percent of those surveyed gave the law an "A" or a "B."
The findings come from a survey that was emailed to "virtually every physician in the United States with an email address on record with the American Medical Association" this March through June as the law's major provisions were taking effect, and received more than 20,000 responses from doctors.
In their comments that were included (but kept anonymous) in the report, a number of doctors complained about the vast amount of bureaucracy that has been added to the medical profession.
"Get government OUT of healthcare," one doctor wrote. Another wrote, "Repeal Obamacare."
Another comment read, "I'm a Canadian physician practicing in the United States. The politicians and policy makers need to understand that government involvement in healthcare never works."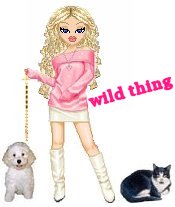 Wild Thing's comment..........

It should be every doctor that gives it an F.
Posted by Wild Thing at September 18, 2014 12:45 AM
---