« Liberal Stupidity.....School Bans "Unsupervised Cartwheels" On Playground | Main | Benghazi Security Team: Stand-Down Order Cost Ambassador Stevens His Life »
September 05, 2014
Screw Loose Ron Paul Says U.S. Should Not Stop ISIS, Praises Obama For Not Having A Strategy
Screw Loose Ron Paul Says U.S. Should Not Stop ISIS, Praises Obama For Not Having A Strategy

Last week President Obama admitted that his administration has not worked out a strategy on how to deal with the emergence of the Islamic State in Iraq and Syria (ISIS) as a dominant force in the Middle East. However, as ISIS continues its march through Syria and Iraq, many in the US administration believe it is, in the words of Defense Secretary Chuck Hagel, a threat "beyond anything we have ever seen."
Predictably, the neocons attacked the president's speech. They believe the solution to any problem is more bombs and troops on the ground, so they cannot understand the president's hesitation. [...]
If ISIS is as big a threat as they claim, why can't they simply ask Assad to help out? Assad has never threatened the United States; ISIS has. Assad has been fighting ISIS and similar Islamist extremist groups for three years.
Why does the US government insist on aligning with theocracies in the Middle East? If there is anything that contradicts the US Constitution and American values it is a theocratic government. I do not believe that a majority in the Middle East wants to live under such a system, so why do we keep pushing it on them? Is that what they call promoting democracy?
A lack of strategy is a glimmer of hope. Perhaps the president will finally stop listening to the neocons and interventionists whose recommendations have gotten us into this mess in the first place! Here's a strategy: just come home.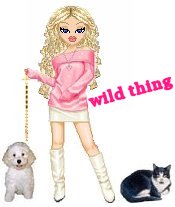 Wild Thing's comment............
For all you idiots out there thinking about voting for his son Rand Paul in 2016 just remember one thing---the apple don't fall too far from the tree.
Posted by Wild Thing at September 5, 2014 12:47 AM
---
Comments
Your comment was the one I was going to make as I read this. Rand Paul is so right on some issues, but so unrealistic on others. Besides, I am more than a bit leery now of generations of politicians from the same families.
Posted by: TomR,armed in Texas at September 5, 2014 12:58 PM
---
Obama wanted to Tomahawk Syria's ASSAD who kicked their asses last year.... Vlad Putin also prevented this would be disaster... It's time for the ARABS to shed their blood taking out ISIS but they U$E the infidels, eh?
Posted by: darthcrUSAderworldtour07 at September 6, 2014 05:45 AM
---