« Rep. Louie Gohmert (R., Texas): Obama's Praise for Radical Muslim Cleric is 'Truly Unsettling' | Main | Yale To Host Radical Islamic Cleric Who Advocated Killing of U.S. Soldiers »
September 26, 2014
Homeland Security Moves To Protect America From "Climate Change" - this is total absurdity

Homeland Security Moves To Protect America From "Climate Change"…

(Reuters) – Protecting the infrastructure of American cities from the effects of climate change is rising on the agenda of the U.S. Department of Homeland Security, according to a top agency official.
"Increasingly, we've moved not only from a security focus to a resiliency focus," said Caitlin Durkovich, assistant secretary for infrastructure protection at Homeland Security, an agency better known for its fight to curb terrorist threats.
Durkovich spoke Thursday on a panel at the Rising Seas Summit, a three-day conference organized by the U.S.-based Association of Climate Change Officers to discuss tools and ideas on building resiliency, particularly against rising sea levels.
In the aftermath of 2012's Hurricane Sandy, which devastated large swathes of the Northeastern U.S and caused over $60 billion in damages, Durkovich said her department reviewed the task of rebuilding with a new focus on "how to think about baking in resilience from the get-go."
To that end, she said, she has assembled a team of specialists, including city planners, in conjunction with the National Academy of Science to develop better tools for planning.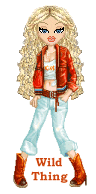 Wild Thing's comment...........
Do you all feel safer now?
This will be one of the things that show just how insane our government er ah Obama's government is in their agenda for our country.
Posted by Wild Thing at September 26, 2014 12:55 AM
---
Comments
Caesar O is finished... In 39 days the US Senate is GOP majority... VOTE the anarchists OUT!!!
Posted by: darthcrUSAderworldtour07 at September 26, 2014 08:26 AM
---
Well, what the hell. Climate change is becoming more of a threat than muslims? I was fearful when Bush started DHS as a major govt. agency. Now I am regretful he did it.
I guess DHS can change it's focus and make SWAT raids on us if we are using 100W light bulbs. Shit, NASA is now a muslim outreach agency.
Posted by: TomR,armed in Texas at September 26, 2014 01:28 PM
---