« Obama Delays Immigration Action Until After Election | Main | Jonah Goldberg on Obama's foreign policy: Obama says whatever it takes to get people off his back »
September 07, 2014
Gun Shop Ordered By NY State Police To Turn Over Customer Records Or Face A Swat Raid

Gun Shop Ordered By NY State Police To Turn Over Customer Records Or Face A Swat Raid

The owner of a New York gun shop says he was given 24 hours to comply with a "request" from the New York State Police to turn over records of all customers who have purchased "bullet button" AR-15 rifles since the passage of the hastily-passed SAFE Act in 2013.
Joseph F. Palumbo, owner of the Albion Gun Shop in Albion, New York, told TheBlaze on Wednesday he had no choice but to turn over roughly 165 customer records last week. Now, both he and his customers are concerned that "door-to-door confiscation" or "warrantless searches" could come next.

An AR-15 with a "bullet button" modification makes it so the rifle's magazine is not detachable without a special tool. Though the legality of bullet button semi-automatic rifles appears to murky under the SAFE Act's unclear definition of a "detachable" magazine, Palumbo said he was only recently informed in "vague" terms that the weapons he sold are not compliant under the law.
It is illegal to purchase or sell semi-automatic rifles with detachable magazines in New York following the passage of the SAFE Act. Rifles obtained before the gun control law was passed are required to be registered with the state government. The law also limits all magazine capacity to 10 rounds, regardless of when they were made or purchased.

Palumbo claimed he was told by an undercover officer that police first considered raiding his business with an armed SWAT Team to retrieve the records. The lead investigator, however, opted to take a more peaceful approach, he said.
Palumbo told TheBlaze he's not entirely sure why law enforcement officials suddenly became focused on his business. He said there have been rumors that his gun shop came under scrutiny after police received an anonymous complaint via the NY SAFE "Tipline" that promises a $500 reward to anyone who provides information leading to an arrest under the gun control law. He also said he's heard rumors that an anti-gun group could be responsible.
After he was initially informed by the undercover officer that the state police wanted the customer records related to the modified AR-15 rifles, Palumbo said police didn't want to return to his gun shop and requested that the list be sent via email. He said he reluctantly complied because his hands were tied due to the restrictive provisions found in the SAFE Act and he realized a SWAT team could raid his store and confiscate all of his inventory.
Palumbo said the SAFE Act gives police unprecedented authority to investigate cases involving so-called "assault weapons."
A New York state trooper allegedly called back after receiving the customer list and requested phone numbers as well, information which Palumbo said he doesn't have.
"They did not tell us anything else," he told TheBlaze. "I have a lot of customers concerned that the cops are going to come kick their doors down or conduct warrantless searches. … It's something I am worried about, it's something my attorney is worried about, it's something my customers are worried about."
Palumbo told TheBlaze that he consulted a hotline set up by the state police in 2013 about the legality of AR-15 rifles with the bullet button modification under the SAFE Act. He said he was told that the guns should be OK, but they never gave him a definitive answer.
The gun store owner has since hired a "very good" attorney specializing in the Second Amendment and hopes to resolve the matter in a timely fashion. Palumbo said he doesn't want to have to spend large amounts of money to sue New York state over the incident, but he is "more than prepared" to do so if that's what it takes to protect his customers and business.
"Obviously in New York, our state is totally screwed up," he added. "You are constantly on eggshells — not even just with this incident. Every time you turn around and there's a shooting, every time there's a gun-related incident, you sit back and think, 'Oh gosh, what are the going to ban next?'"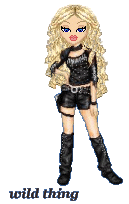 Wild Thing's comment............
I hate this living in communists controlled America and yet here we are.
Posted by Wild Thing at September 7, 2014 12:55 AM
---
Comments
STAASI / KGB POLZEI , eh Baracksheviks?! In 58 days WE regain the US Senate!
Posted by: darthcrUSAderworldtour07 at September 7, 2014 08:46 AM
---
The anxiety of unexpected warrant or warrantless searches has to be very unnerving. Living in worry of possible swat raids just for trying to enjoy your constitutional rights is frustrating I'm sure. Is this the inevitable future of all of us?
Posted by: TomR,armed in Texas at September 7, 2014 02:00 PM
---