« More Information on Oklahoma Muslim Alton Alexander Nolen calls himself "Jah'Keem Yisrael" Who Beheaded co-worker | Main | Judge Jeanine Opening Statement: 'It's Time For Americans To Realize, It's US Against THEM'...'Our Worst Fears May Very Well Be Here' »
September 28, 2014
City from Hell....Ferguson police officer shot in arm after interrupting attempted burglary
Ferguson police officer shot in arm after interrupting attempted burglary
Authorities responded to a call for an officer shot in north St. Louis County late Saturday night.
St. Louis County Police reported a male police officer from Ferguson was doing routine patrol when he interrupted a burglary at a business. The officer was shot in the bicep and is expected to be okay, however, an official condition has not been released.
Officers described the suspect as a slender, black man with dredlocks. West Florissant Road from I-270 to Chambers has been closed as police search for suspects. Reports indicate the suspect fled on foot. K9 officers and police helicopters are canvassing the area.
A police staging area has been set-up around the area of West Florissant and Stein. Multiple police departments are responding to the scene.

The suspect — Suspect described at a black male with dreadlocks, 5'11", wearing dark clothing.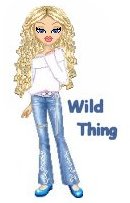 Wild Thing's comment..........
Ferguson is a mess and as long as they continue to give in to the rioters it will keep getting worse.
Posted by Wild Thing at September 28, 2014 12:50 AM
---
Comments
Camden NJ and President Zhivago's Chicago and Detroit are inner cities from Hades! WE vote back the US Senate in less than 35 days!
Posted by: darthcrUSAderworldtour07 at September 28, 2014 09:30 AM
---