« I applaud Senator Cruz for standing up for Israel. Cruz was "booed off the stage" at an event hosted by a purportedly Christian organization | Main | Lt. Col. Ralph Peters on Obama's ISIS Address: "It's So Pathetic… It's Idiotic Nonsense" (Video) »
September 11, 2014
CAIR Tells Obama To Declare ISIS Has Nothing To Do With Islam During Address To Nation

CAIR Tells Obama To LIE and Declare ISIS Has Nothing To Do With Islam During Address To Nation

The Council on American-Islamic Relations (CAIR) wants President Obama in his speech on ISIS Wednesday night to reject the jihadists' "misappro-priation of Islamic terms and concepts," and to recognize that the terrorist group was created by "the lack of freedom and justice in the region."
CAIR leaders plan to join other local and national Muslim leaders in a Capitol Hill viewing of Obama's prime-time address to the nation on a strategy to counter the Islamic State in Iraq and Syria (ISIS/ISIL) threat.
CAIR's national executive director Nihad Awad made it clear what Muslims in the U.S. will be looking out for in the speech.
"American Muslims will evaluate the president's strategy based on his willingness to reject ISIS' misappropriation of Islamic terms and concepts, his clear support for the mainstream opposition to Syria's murderous regime, his insistence on a non-sectarian government in Iraq, and his recognition that ISIS was created and is fueled by the lack of freedom and justice in the region," he said.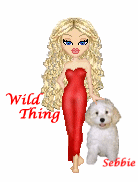 Wild Thing's comment............
LOL good luck with people believing that. We have all learned about Islam especially after 9-11.
ISIS stands for ISLAMIC States of Iraq and Syria
Then what do they mean when they say "convert or die". They aren't talking about freedom and justice. They are talking about Islam. Call it what it is. C.A.I.R. CAIR's ties to the Muslim Brotherhood are beyond dispute.
Posted by Wild Thing at September 11, 2014 12:49 AM
---
Comments
And 14 years ago ISALMofascists (19 total) had nothing to do with killing 2,996 Americans and 120 foreigners in 3 states within 3 hours, eh?!
~AA11~ ~UF175~ ~AA77~ ~UF93~
Posted by: darthcrUSAderworldtour07 at September 11, 2014 06:52 AM
---