« Democrat Steny Hoyer: Don't Cut My Six-Week Vacation Short To Vote On Authorizing Military Action In Syria | Main | House Intelligence Committee Chairman Mike Rogers : Intel Officials Warned Obama About ISIS "For Over A Year" »
September 30, 2014
British KFC Refuses To Give Customer Hand-Wipes Because Alcohol In Them Violates Sharia Law

British KFC Refuses To Give Customer Hand-Wipes Because Alcohol In Them Violates Sharia Law

A customer at a Leicester branch of KFC has said he was "shocked" when he was refused a hand-wipe as it might offend other restaurant-goers.
Graham Noakes, 41, said he was astonished when staff at the fast food chain's outlet in St George's retail park refused to give him a hand-wipe because it was against its Halal policy.
Staff said this was because the wipes are soaked in an alcohol-infused liquid. Alcohol is forbidden in the Muslim Holy book, the Quran.
The Leicester-based Federation of Muslim Organisations has called the decision "bizarre".
Graham said: "They told me it might offend other customers.
"I explained that it wouldn't affect me. In fact – I told them I like alcohol, so it wouldn't bother me in the slightest.
"When they wouldn't give me one, I was disgusted.
"I will never be going to KFC again."
The father-of-two added: "I've never experienced anything like this before, I couldn't believe it.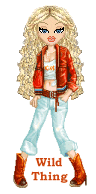 Wild Thing's comment.......
People need to stand up to Islam and Muslims complaints or imagined complaints that might happen. The more they see the fear they cause in people the more dangerous our world becomes.
Posted by Wild Thing at September 30, 2014 12:47 AM
---