« Screw Loose Ron Paul Says U.S. Should Not Stop ISIS, Praises Obama For Not Having A Strategy | Main | Frustrated With Obama/Biden WH a GI in Iraq says How Can We Chase ISIS to the 'Gates of Hell' When We Can't Leave the Front Gate of Our Base? »
September 05, 2014
Benghazi Security Team: Stand-Down Order Cost Ambassador Stevens His Life
Benghazi Security Team: Stand-Down Order Cost Ambassador Stevens His Life
Three members of the special annex team who engaged with terrorists during the siege on the American diplomatic compound in Benghazi, Libya, in September 2012 tell Bret Baier, in the upcoming Fox News report 13 Hours at Benghazi: The Inside Story, that Ambassador Stevens and the three other Americans killed in the attack would be alive, had security forces not been ordered to stand down.
According to intelligence officials, no stand-down order was given. The three men — Kris ("Tanto") Paronto, Mark ("Oz") Geist, and John ("Tig") Tiegen — report differently, saying a stand-down order from higher-ups that cost them 30 minutes trying to protect Americans at the compound. Baier asks them, "If I gave you that 30 minutes back, would Ambassador Stevens and [U.S. Foreign Service Information Management Officer] Sean Smith be alive today?"
"Yes," responds Paronto immediately. "They would still alive. My gut is yes." Tiegen concurs: "I strongly believe if we'd have left immediately, they'd still be alive today."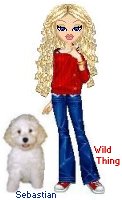 Wild Thing's comment...................
Blood is on Obama and Hilliary's hands.
Posted by Wild Thing at September 5, 2014 12:50 AM
---
Comments
The guys on the ground say they were ordered to stand down but the higher ups are saying it didn't happen. That's like our embassy in Egypt where the Marine guards said they weren't allowed ammunition for their weapons but the ambassador says different. Now, who do we believe? The men responsible for doing the fighting or their superiors away from the conflict? Myself, I believe the troops.
Posted by: BobF at September 5, 2014 06:51 AM
---
When the bullets are flying politicians and bureaucrats need to get the hell outta the way of the fighting men. Won't change though. It has been that way for centuries.
Posted by: TomR,armed in Texas at September 5, 2014 12:55 PM
---
This happened on 9-11's anniversary and Hillary / AFRICOM dropped the ball and screwed the pooch - big time!
Posted by: darthcrUSAderworldtour07 at September 6, 2014 05:49 AM
---