« Retired General: Obama's ISIS Strategy Doesn't Have 'A Snowball's Chance In Hell Of Succeeding' | Main | San Diego State University sophomore Forced To Remove American Flag From Balcony Because 'Foreign People Could Find It Offensive' »
September 22, 2014
Muslim Group ISIS Cleric Says Jihadists Who Are Killed By America Will Receive 144 Virgins

ISIS Cleric Says Jihadists Who Are Killed By America Will Receive 144 Virgins

(ABNA) – Recently, one of the ISIL muftis in Sudan, with distorting the narrations of Prophet Muhammad (PBUH), has tried to induce young Sudanese to join terrorist groups in Iraq and Syria.
To encourage his audience he distributed Hoor Al-ayn (heavenly women) among them and said: "Whoever to be killed at the hands of the heretics will receive 72 virgin Hoor Al-ayn in janat (heaven) and they can intercede for 70 members of their families on the Day of Judgment.
He continued: "But, whoever to be killed at the hands of Americans will receive 144 virgin Hoor Al-ayn in janat and they are able to intercede for 140 members of their families.
It was not enough for him, so he falsely added another narrative and said: "Our prophet allowed us to kill children and women of infidels"!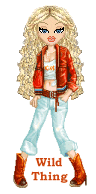 Wild Thing's comment.............
From 72 to 144 so this is one of their specials get them while they last .... what a bunch of lies they want to believe.
Posted by Wild Thing at September 22, 2014 12:50 AM
---
Comments
I hear Helen Thomas and Rosie O'Donnell and Whoopee Goldberg look a likes run the Harem up... er DOWN there?!!!
Posted by: darthcrUSAderworldtour07 at September 22, 2014 05:29 AM
---
Silly damnfools who kill while believing in rewards for killing people who don't believe the same stupid shit. I don't want a reward other than the pleasure of killing these murderers.
Posted by: TomR,armed in Texas at September 22, 2014 01:13 PM
---