« Obamacare Allowed Hundreds Of Thousands With Questionable Legal Status To Sign Up | Main | Gov. Rick Perry Indicted by the Office Whose Ethics Perry Was Criticizing - Progressives attacking Perry! »
August 16, 2014
Travis County Obnoxious Drunk Pig DISTRICT ATTORNEY LEHMBERG'S Booking Footage (video)
This is a video of Rosemary Lemberg. Who is Rosemary Lemberg? Rosemary Lemberg, Democratic head of the Travis County DA's Office(Travis read: only liberal part of Texas, Austin) was arrested for DWI. She fought, cursed and threatened the officers. She thereafter refused to step down, because that would have allowed Rick Perry to appoint someone else to the position, possibly someone who wasn't a Democrat.
It is a common practice of law enforcement to video uncooperative prisoners to protect themselves and to record possible issues.
So rather than have this woman who threatened officers in a position that actually requires integrity, Perry said he would veto funding the the Public Integrity Unit which was under Lemberg's command, until they got their ethics straightened out and did something to resolve the problem.
The Public Integrity Unit's response? Indict Rick Perry. That's his "big crime". According to the Statesman, many Republicans have said the Public Integrity Unit has unfairly targeted their party for prosecutions. The Travis County District Attorney's office has for decades been led by Democrats, including Lehmberg.
The Prosecutor who just indicted Governor Perry, Michael McCrum, was appointed by Obama to be US Attorney in West Texas. But McCrum withdrew his name from nomination because the GOP took too long to confirm him. This whole thing STINKS like every single thing the filthy trash on the left touches.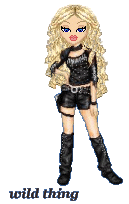 Wild Thing's comment............
She is an obnoxious pig. And Rick Perry did the right thing. This is all about progressives going after Rick Perry.
Posted by Wild Thing at August 16, 2014 12:50 AM
---
Comments
This Marxist action from all levels - especially by the socialist PreSS - is a MOVEMENT!
Posted by: darthcrUSAderworldtour07 at August 16, 2014 07:44 AM
---
Seems more like trailer trash.
Posted by: BobF at August 16, 2014 09:33 AM
---