« Obama and Holder Treating Foley Beheading As A Criminal Matter, Holder Launches Criminal Investigation | Main | China (communist China) Broadcasts Endless Loop Of Foley Beheading On Huge Screen In Downtown Beijing »
August 22, 2014
The Government Accountability Office Says Obama's Pentagon BROKE THE LAW With Bergdahl Prisoner Swap
Nonpartisan Government Watchdog- Pentagon BROKE THE LAW With Bergdahl Prisoner Swap
The Pentagon broke the law when it swapped Army Sgt. Bowe Bergdahl, a prisoner in Afghanistan for five years, for five Taliban leaders, congressional investigators said Thursday.

WASHINGTON -(MYFOX/AP) The nonpartisan Government Accountability Office said the Defense Department failed to notify the relevant congressional committees at least 30 days in advance of the exchange — a clear violation of the law — and used $988,400 of a wartime account to make the transfer. The GAO also said the Pentagon's use of funds that hadn't been expressly appropriated violated the Anti-deficiency Act.
"In our view, the meaning of the (law) is clear and unambiguous," the GAO wrote to nine Republican senators, including Minority Leader Mitch McConnell, R-Ky., and various committees. "Section 8111 prohibits the use of 'funds appropriated or otherwise made available' in the Department of Defense Appropriations Act, 2014, to transfer any individual detained at Guantanamo Bay to the custody or control of a foreign entity' except in accordance" with the law.

The GAO said the relevant committees received phone calls from May 31 — the day of the transfer — to June 1, with written notification coming on June 2.
Five senior Taliban were released from detention at the U.S. prison at Guantanamo in exchange for Bergdahl, who had disappeared from his post in Paktika province in eastern Afghanistan on June 30, 2009. The five Taliban are to remain in Qatar for a year.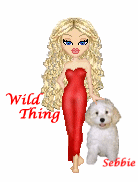 Wild Thing's comment.............
This will be another of the things Obama and his people will ignore, they never admit they did wrong about anything.
Posted by Wild Thing at August 22, 2014 12:55 AM
---
Comments
Caesar ObaMao ignores LAW and OUR U.S. Constitution... In 75 days WE THE PEOPLE will VOTE back OUR US Senate!
Posted by: darthcrUSAderworldtour07 at August 22, 2014 06:46 AM
---
obama just thinks he can do anything unilaterally without notifying or consulting with Congress or SCOTUS. The fact he gets away with these costly illegalities shows just how weak or criminallyt minded our Congressional and judicial leaders are.
Posted by: TomR,armed in Texas at August 22, 2014 11:48 AM
---