« Obama Warns Nation's Schools They Have To Accept Flood Of Illegal Immigrant Children | Main | Maryland Federal Judge Rules AR-15′s Are "Dangerous And Unusual Arms" And Therefore Not Protected By Second Amendment »
August 14, 2014
Publisher Simon & Schuster Passes On Book From Bergdahl's Platoon Mates Because It Could Be "Used Against Obama"
Publisher Simon & Schuster Passes On Book From Bergdahl's Platoon Mates Because It Could Be "Used Against Obama"

While the U.S. Army weighs whether to bring charges against Sgt. Bowe Bergdahl, who was freed earlier this year after spending nearly five years as a Taliban captive in Afghanistan, six of his former platoon mates are shopping proposals for a book and movie that would render their own harsh verdicts.
A draft of their book proposal, a copy of which was obtained by Yahoo News, depicts Bergdahl as a "premeditated" deserter who "put all of our lives in danger" — and possibly aided the Taliban — when he disappeared from his observation post in eastern Afghanistan in the early morning hours of June 30, 2009.
But the political furor over Bergdahl's release from Taliban captivity — the result of a U.S.-Taliban deal to swap five Guantanamo terrorism suspects in exchange for Bergdahl's freedom — is complicating the book's prospects. Agents for the soldiers say that some publishers have balked, in at least one case out of fear that the project would bolster conservative criticism of the Obama administration.
"I'm not sure we can publish this book without the Right using it to their ends," Sarah Durand, a senior editor at Atria Books, a division of Simon & Schuster, wrote in an email to one of the soldiers' agents.
"[T]he Conservatives are all over Bergdahl and using it against Obama," Durand wrote, "and my concern is that this book will have to become a kind of 'Swift Boat Veterans for Truth'" — a reference to the group behind a controversial book that raised questions about John Kerry's Vietnam War record in the midst of his 2004 presidential campaign.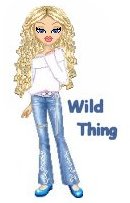 Wild Thing's comment...........
Typical of all liberals, protect their vile Obama.
Posted by Wild Thing at August 14, 2014 12:50 AM
---
Comments
FIRST AMENDMENT rights don't apply to THE TRUTH?
In 82 days the SENATE is RED!
Posted by: darthcrUSAderworldtour07 at August 14, 2014 06:33 AM
---
LIBTARDS only use the 2nd Amendment for their purposes...
Posted by: darthcrUSAderworldtour07 at August 14, 2014 06:38 AM
---