« Obama Blames Spread of ISIS on Disgruntled Populations (No Mention of Radical Islam) | Main | Worst President in USA History Obama Bemoans Awesome Leader Netanyahu's Success: "His Poll Numbers Are a Lot Higher Than Mine" »
August 10, 2014
Obama's Department of Justice Did Not Hand out "Notices To Appear" To Thousands Of Illegal Alien Minors Apprehended At Border

Obama's Department of Justice Did Not Hand out "Notices To Appear" To Thousands Of Illegal Alien Minors Apprehended At Border

Which means they're simply released, not even a requirement to ever show up again, not that many would show up, even with the notices. But it shows the deliberate attempt to let the illegal alien minors go.

The Department of Justice does not have receipts for more than half of the unaccompanied alien children apprehended at the southwest border by Border Patrol since the start of fiscal year 2013, government records show.
U.S. Customs and Border Protection data show more than 85,000 total apprehensions of unaccompanied alien children during fiscal year 2013 and fiscal year 2014 through June. Information from the same time period provided to National Review Online by the DOJ's Executive Office for Immigration Review shows 41,592 total receipts marked as juvenile in immigration courts. Kathryn Mattingly, spokesperson for EOIR, tells NRO the receipts refer to new Notices to Appear (NTA) — the document the Department of Homeland Security uses to charge an illegal immigrant with being removable from the United States.
EOIR has recorded 20,814 receipts marked as juvenile in fiscal year 2014 as of June 30, but Border Patrol recorded 57,525 apprehensions of unaccompanied alien children during the same time frame. This means immigration courts have receipts for fewer than four out of every ten unaccompanied alien children apprehended by Border Patrol this fiscal year. Mattingly said EOIR stands behind the numbers of receipts it has recorded, but would not speak about the difference between the number of juvenile receipts and CBP's apprehension data.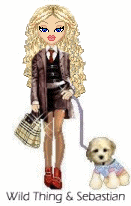 Wild Thing's comment.........
Typical of Obama and his people. If there is any way they can make a mess of everything they do, or corrupt something they do.....every time. They wanted these illegals here in mass and they got it.Now they can do what they want and not even have to report to anyone of course Obama loves this too.
Posted by Wild Thing at August 10, 2014 12:55 AM
---
Comments
Nazi Third Reich's Joseph Goebel's 19 Propaganda Principals stated when LIES are often spoken and REPORTED then LIES become the norm to LOW INFO people... and voters! Less than 80 days until the US Senate goes red / GOP!
Posted by: darthcrUSAderworldtour07 at August 10, 2014 10:32 AM
---
darth - I know you have high expectations for turning the Senate in November. But I see that the Establishment Senate Repub candidates are beating the Tea Party candidates. I don't think that bodes well. The Senate may only be marginally better under McConnell who is so damned moderate he bleeds blue blood. And now Lamar Alexander won the primary in Tennessee. Just Dayum!
Posted by: TomR,armed in Texas at August 10, 2014 12:20 PM
---