« Obama military downsizing leaves U.S. too weak to counter global threats, panel find | Main | Treasonous Obama Vows to Violate Our Constitution - "I am going to have act alone" on the border crisis »
August 02, 2014
Obama Regime Ships and Releases Illegal Aliens To Hawaii and Alaska On Our Money
Obama Regime Ships and Releases Illegal Aliens To Hawaii and Alaska On Our Money
HOUSTON, Texas–As unaccompanied minors continue to illegally cross the Texas-Mexico border, President Obama's Health and Human Services (HHS) has been quietly releasing them onto U.S. soil. A total of 30,340 unaccompanied minors have already been released from federal custody and placed into foster homes, according to HHS' Office of Refugee and Resettlement (ORR). While many migrants have been released in border states like Texas and California, others have been set free in Alaska.
A spokesman from HHS confirmed to Breitbart Texas that as of July 7, five unaccompanied minors were released in Alaska. "Between January 1 and July 7, 2014, a total of five minors were discharged from the Unaccompanied Alien Children program to sponsors in Alaska," the spokesman said.
The trip from McAllen, Texas--where the current border crisis is occurring--to Anchorage, Alaska is a nine and a half hour flight. This is almost double the time it would take to fly the migrants back to their home countries in Central America; a flight from McAllen to El Salvador takes just over five hours, according to Google Maps.
The federal government's reasons for transporting unaccompanied minors all the way to Alaska are unclear. Some of the minors have also been flown to Hawaii, according to Fox News' Todd Starnes.
Millions of U.S. taxpayer dollars have been spent flying illegal immigrants to locations around the nation. Breitbart Texas recently revealed that a Department of Homeland Security budget for Fiscal Year 2015 includes more than $87 million for the transportation of illegal immigrants, who are most often flown via charter plane from Southern Texas to shelters located in various U.S. cities.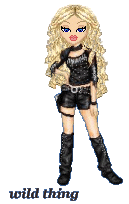 Wild Thing's comment............
This is an engineered crisis to bankrupt and finally break the back of the US. Plus it is a fact that more Hispanics vote democrat and the left is desperate to keep control of our government. to continue to destroy our country.
The US govt is no longer legitimate. They are aiding illegals, which is illegal. All of this abuse is paid for by taxpayers, and we can't afford it.
Posted by Wild Thing at August 2, 2014 12:47 AM
---
Comments
Los Estados Unidos VENTURES?
Honduras Five-O? Guatemala Five-O? El Salvador Five-O? "Book 'Em Diego?!!!"
Posted by: darthcrUSAderworldtour07 at August 2, 2014 09:04 AM
---
PS: Wealthy Board Member$ of CORRECTIONS is behind this:
www.michaelsavage.com
Posted by: darthcrUSAderworldtour07 at August 2, 2014 09:06 AM
---