« ICE: Cartels Now Using Grenades At The Border | Main | Rick Perry Blasts Harry Reid for accusing him of using border as a political stunt (video) »
August 15, 2014
Obama and his administration halts shipment of Hellfire aerial anti-armor missiles to Israel
Obama and his administration halts shipment of Hellfire aerial anti-armor missiles to Israel
Obama the anti-Israel president and his administration decided that Israel's request for Hellfire missiles in July must go through the White House and not just the Pentagon because Obama administration officials were concerned about the appropriateness of their use in the Gaza Strip, according to YNET:
The US administration has halted a shipment of Hellfire aerial anti-armor missiles to Israel, the Wall Street Journal reported on Wednesday, citing government sources.
The sources noted that Israel had requested the transfer of ammunitions directly from the Pentagon, without receiving the approval of the White House or State Department officials.
According to the sources, White House officials were concerned about Israel's use of artillery, instead of precision-guided munitions in the more densely populated areas in the Gaza Strip.

If that isn't bad enough, the Obama administration is reported is saying that because of this Gaza offensive, Netanyahu and his National Security team were "both reckless and untrustworthy":
The paper describes a long line of battles between the administration of US President Barack Obama and the Israeli government led by Prime Minister Benjamin Netanyahu, noting relations between the two countries have reached another low point.
Obama and Netanyahu reportedly had a "particularly combative" phone call on Wednesday.
US officials are quoted by the Journal as saying the current Gaza conflict has "persuaded them that Mr. Netanyahu and his national security team are both reckless and untrustworthy."
An Israeli official told the newspaper that the rift between Israel and the US has now deepened: "We've been there before with a lot of tension with us and Washington. What we have now, on top of that, is mistrust and a collision of different perspectives on the Middle East."

This proves that this administration is as anti-Israel as we've known it to be. To deny weapons to Israel in their battle against a terrorist organization that wants to remove them from the map is unconscionable.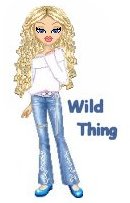 Wild Thing's comment...........
I hope and pray Bibi always knows Obama and his people do not speak for us and how we feel about Israel.
Posted by Wild Thing at August 15, 2014 12:50 AM
---
Comments
I wonder what it would be like to have a real man and leader in charge like Bibi instead of some emasculated male.
Posted by: BobF at August 15, 2014 06:35 AM
---
God's CHOSEN ONES and Bibi realize in 82 days the US Senate is red... VOTE!
Posted by: darthcrUSAderworldtour07 at August 15, 2014 07:25 AM
---