« Publisher Simon & Schuster Passes On Book From Bergdahl's Platoon Mates Because It Could Be "Used Against Obama" | Main | Obama Executive Action Could Allow Millions of Illegal Immigrants to Stay in US & Grant Legal Status »
August 14, 2014
Maryland Federal Judge Rules AR-15′s Are "Dangerous And Unusual Arms" And Therefore Not Protected By Second Amendment
Federal Judge Rules AR-15′s Are "Dangerous And Unusual Arms" And Therefore Not Protected By Second Amendment

In what looks to be a terrible ruling for Maryland gun owners a federal judge has essentially ruled that guns that were regulated by the state of Maryland last year, including AR-15 and AK style rifles (as well as other magazine fed, semi-auto rifles with certain features), "fall outside Second Amendment protection as dangerous and unusual arms," according to a 47 page opinion by U.S. District Judge Catherine C. Blake.
The case in question is Kolbe et al v. O'Malley et al which named numerous plaintiffs including the Associated Gun Clubs of Baltimore, Maryland Licensed Firearms Dealers Association, Maryland State Rifle and Pistol Association, and the National Shooting Sports Foundation (NSSF), among others which challenged the constitutionality of Maryland's strict new gun laws.
Here are some of Blake's other comments emphasis mine,
Upon review of all the parties' evidence, the court seriously doubts that the banned assault long guns are commonly possessed for lawful purposes, particularly self-defense in the home, which is at the core of the Second Amendment right, and is inclined to find the weapons fall outside Second Amendment protection as dangerous and unusual.

Blake's comments are misguided at best and it would seem difficult to weigh her opinion against the Supreme Court's Heller decision.
Blake is a Bill Clinton appointed judge.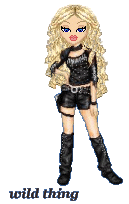 Wild Thing's comment.......
The judge is an idiot who doesn't really know how common AR-15's are! They are lightweight and easy to hold, especially for women. Many different companies make them, and with lots of different features.
Posted by Wild Thing at August 14, 2014 12:55 AM
---
Comments
Marxist JUDGES are more lethal and dangerous! AR-15's / M-16's are aok for LE / SWAT / and the military, eh?
Posted by: darthcrUSAderworldtour07 at August 14, 2014 06:31 AM
---
This is nothing but a lawyer in a black robe with a political agenda.
Posted by: BobF at August 14, 2014 09:00 AM
---
This judge sounds "dangerous and unusual" to our 2nd Amendment rights.
Posted by: TomR,armed in Texas at August 14, 2014 01:26 PM
---