« Krauthammer: Executive Amnesty 'an Impeachable Offense' | Main | AWESOME Trey Gowdy Shreds Law Professor on Need for A Special Counsel in IRS Investigation (Video) »
August 01, 2014
Border Agents & Families Getting Sick After Working With Illegals (Video)
Agents & Families Getting Sick After Working With Illegals
In Del Rio, Texas: Border Patrol agents have been infected with scabies, lice, chicken pox. 2 Border agents say their children have been infected with chicken pox
El Paso: 2 border agents possibly infected with tuberculosis
Since July 16th, 48 Border Patrol Agents infected with some type of communicable disease
Bill Melugin, reporter at KFOX-TV in El Paso talks to Greta about a new report from the office of Inspector General about what is happening to the Border Patrol who are dealing with the children crossing the border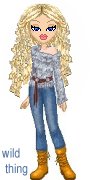 Wild Thing's comment,...........
This is all ebola Obama's fault.
Posted by Wild Thing at August 1, 2014 12:50 AM
---
Comments
When we flew in war and peace on C-5 Galaxy cargo transports we needed IMMUNIZATIONS and under went BORDER CLEARANCE procedures... MY my my!!!
The Baracksheviks cowardly avoid these illegals because they don't want to get infected, eh?
Posted by: darthcrUSAderworldtour07 at August 1, 2014 08:23 AM
---
All it's going to take is one case of Ebola to come across that border and you're going to have armed citizens heading there to stop any more crossings. People are getting scared and that will be the straw that broke the camels back.
Posted by: BobF at August 1, 2014 10:28 AM
---
If these diseases are getting through, just imagine how many drugs and Chemical/Biological/Radiation weapons may have already been smuggled across. Also think how many muslim agents may have snuck across and coluld be starting those wildfires across the dry West. All this shit falls squarely on the shoulders of our Marxist muslim racist metrosexual president.
Posted by: TomR,armed in Texas at August 1, 2014 12:20 PM
---