« Unlike Obama, Watch a REAL Man, a REAL President..Ronald Reagan's 1983 Speech on Russians Shooting Down KAL007 (video) | Main | Mark Levin : Obama is 'Very Sick Man', 'Has Screw Loose' (video) »
July 19, 2014
Protests Held Across North Texas Against Housing Illegal Aliens

Protests Held Across North Texas Against Housing Illegal Aliens
North Texans unhappy about the border crisis are letting their voices be heard at protests Friday and Saturday.
Dozens of people gathered in downtown Dallas to protest Dallas County Judge Clay Jenkins' work to bring 2,000 undocumented immigrant children to the county for care, while protesters in Fort Worth took to the street in front of several government agencies on West 7th Street.
Those protests were among 10 planned in North Texas and hundreds being held across the country, as part of a nationwide response to the undocumented immigration surge and what opponents call immigration reform amnesty.
At the Dallas protest, people who support Judge Jenkins' efforts came out to the same block to counter-protest. Supporters of the plan to take in the immigrant children said it's our human responsibility to care for the children.
Jenkins released a statement in response to the demonstration.
"I am focused on working with our community, faith leaders and federal partners on helping traumatized children in crisis move from detention on the border to compassionate care here," he said. "Leaders can empower grace and mercy or incite fear and anger, but it's the community that responds. Dallas County residents have overwhelmingly chosen compassion."
The protests — launched by Make Them Listen, Americans for Legal Immigration PAC and Overpasses for America — will continue Saturday.
FRIDAY
Dallas: 411 Elm St., 11 a.m. to 4 p.m.
Fort Worth: 501 W. 7th St., 11 a.m. to 4 p.m.
Arlington: Overpass at Davis Street Bridge at I-30, 4 p.m. to 8 p.m.
Corinth: Corner of I-35E and Swisher Road, 7 a.m. to noon
Waxahachie: Cantrell Overpass at I-35, 11 a.m. to 4 p.m.
Rockwall: Horizon Road and Highway 30 Overpass, 5:30 p.m. to 7 p.m.

SATURDAY
Fort Worth: Overpass at 2850 Heritage Trace Parkway at I-35 West, 11 a.m. to 4 p.m.
Allen: Highway 75 at Exchange Overpass, 11 a.m. to 4 p.m.
Rockwall: Horizon Road and Highway 30 Overpass, 8:30 a.m. to 10:30 a.m.
Waxahachie: Cantrell Overpass at I-35, 11:00 a.m. to 4:00 p.m.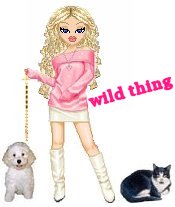 Wild Thing's comment............
Thank you to all those doing the protests. There are going to be something like 300 protests around the country today..Saturday.
This is the master list of times, dates, and locations of our protests against illegal immigration!
National Days Of Protest Against Immigration Reform Amnesty & The illegal immigration surge!
July 18-19 2014
More than 321 protests nationwide see below.
Posted by Wild Thing at July 19, 2014 12:45 AM
---
Comments
Finally : DON'T MESS WITH TEXAS !!! WE vote back the US Senate in 107 days!
Posted by: darthcrUSAderworldtour07 at July 19, 2014 07:43 AM
---