« This is TREASON!! Obama Considering Flying Immigrants From Honduras Straight To The U.S. So They Don't Have To Sneak Over Border | Main | Oscar-winning actor Jon Voight Slams Obama, and Kerry At Pro-Israel Rally and Their Betrayal of Israel »
July 26, 2014
Obama's Top White House political Adviser David Simas Again Refuses To Answer Congressional Subpoena, Claims "Immunity"
Obama's Top White House political Adviser David Simas Again Refuses To Answer Congressional Subpoena, Claims "Immunity"

Top White House political adviser David Simas refused again Friday to honor a congressional subpoena, prompting Republicans on the House Oversight and Government Reform Committee to vote to rebuke the administration.
The Oversight and Government Reform Committee voted 19-14 to reject the White House's claim that Simas has absolute immunity from a subpoena from Congress.
Republicans said they were standing up for the principle that no one is above the law, and Oversight and Government Reform Chairman Darrell Issa quoted a long list of Democrats, including Senate Majority Leader Harry Reid of Nevada and House Minority Leader Nancy Pelosi of California, who have backed Congress' right to subpoena top administration officials.
Democrats, led by ranking member Elijah E. Cummings of Maryland, said they strongly disagree with the White House's claim of absolute immunity but also strongly disagree with Issa's push to press the issue, warning it could hurt the institution if they take a case to court.

The White House informed Issa at 7:30 a.m. Friday that Simas would not appear, Issa said. The absence was "not excused," the California Republican added.
White House Counsel W. Neil Eggleston asked Issa to withdraw the subpoena to discuss his late Thursday offer for Simas to give a deposition instead of subpoenaed testimony.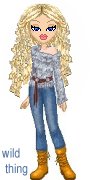 Wild Thing's comment...........
I am so glad Darrell Issa keeps working to get to the bottom of the various things they are investigating.
Posted by Wild Thing at July 26, 2014 12:45 AM
---
Comments
In 102 days things will change as the US Senate turns red.... white.... and blue again!
Posted by: darthcrUSAderworldtour07 at July 26, 2014 05:57 AM
---
I think it's about time Congress sends the Sergeant of Arms to bring him in chains if necessary.
Posted by: BobF at July 26, 2014 06:58 AM
---