« Cruz and Sessions: Congress Must Stop President's Planned Amnesty Orders - Thank God for These Men! | Main | Obama's Top White House political Adviser David Simas Again Refuses To Answer Congressional Subpoena, Claims "Immunity" »
July 25, 2014
This is TREASON!! Obama Considering Flying Immigrants From Honduras Straight To The U.S. So They Don't Have To Sneak Over Border

Obama Considering Flying Immigrants From Honduras Straight To The U.S. So They Don't Have To Sneak Over Border

Hoping to stem the recent surge of migrants at the Southwest border, the Obama administration is considering whether to allow hundreds of minors and young adults from Honduras into the United States without making the dangerous trek through Mexico, according to a draft of the proposal.
If approved, the plan would direct the government to screen thousands of children and youths in Honduras to see if they can enter the United States as refugees or on emergency humanitarian grounds. It would be the first American refugee effort in a nation reachable by land to the United States, the White House said, putting the violence in Honduras on the level of humanitarian emergencies in Haiti and Vietnam, where such programs have been conducted in the past amid war and major crises.
Critics of the plan were quick to pounce, saying it appeared to redefine the legal definition of a refugee and would only increase the flow of migration to the United States. Administration officials said they believed the plan could be enacted through executive action, without congressional approval, as long as it did not increase the total number of refugees coming into the country.
By moving decisions on refugee claims to Honduras, the plan aims to slow the rush of minors crossing into the United States illegally from El Salvador, Honduras and Guatemala, which has overwhelmed the border this year. More than 45,000 unaccompanied minors from those three nations have arrived since Oct. 1, straining federal resources to the point that some agencies will exhaust their budgets by next month, the secretary of Homeland Security has said.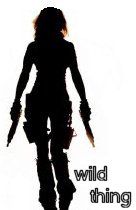 Wild Thing's comment............
We need a Revolution.There are not enough swear words to describe how I feel about Obama.
This is treason. The criminal underworld is in charge . Honduras has the highest murder per capita rates in the world. They are a narco nation. Obama has repeatedly placed our nation at risk of terrorists he enables.
Posted by Wild Thing at July 25, 2014 12:55 AM
---
Comments
Caesar and his Baracksheviks want Marshal Law to occur before WE THE PEOPLE vote back the US Senate in 102 more days...
Posted by: darthcrUSAderworldtour07 at July 25, 2014 08:00 AM
---
obama has been flying in "refugees" by the thousands from Gaza, Somalia, Syria and who knows where else. He has been doing this almost from Day One of his first election. He is building the nucleus for overthrowing Ameica's Western republic govt. for a muslim third world thugocracy.
darth - I have little faith that if we end up with a Repub heavy Senate that it will do much. You must remember that it is also Rino heavy and senators like Lindsey Graham, Snowe, McCain, McConnell and others will do nothing. We are getting close to the point of needing a revolution or maybe just a group of states seceeding to form their own nation. Who knows. I have no faith anymore. I also don't know who was the last Survivor or who won Dancing with the Stars.
Buy ammo!
Posted by: TomR,armed in Texas at July 25, 2014 12:41 PM
---