« 'I,' 'Me,' 'My'—Obama Uses First Person Singular 199 Times in Speech Vowing Unilateral Action | Main | Chicago Inner City Blacks GO OFF on Obama Over Illegal Immigration "Worst President Ever" »
July 13, 2014
Newborns Receive Contraception ID Cards in the Mail Under Obamacare Mandate/Law (Obama's America)

Newborns Receive Contraception ID Cards in the Mail Under Obamacare Mandate/Law
I got an email the other day from one of our listeners in Lubbock, Texas. He's pretty fired up because his health care provider sent his daughter a contraceptive ID card. According to the insurance company, the card happens to be an Obamacare mandate.
Now it's bad enough they would send something like this to a child without parental consent — but what really makes this story salacious — is that my reader's daughter is only three months old.
Apparently, the insurance company wants to make sure the three month old has options after a sordid affair at daycare.
"Attached is your Contraceptive Coverage Plan ID Card," the insurance company's letter read. "The new federal preventive health services law requires that group health plans provide women contraceptive services to female members of all ages without imposing any cost-sharing and at no cost to you."
At first my reader just laughed it off – thinking it was a mistake – but then he found out it was the law.
Sure enough – a letter from the insurance company stipulates that every female – no matter her age receives a contraceptive cover card and that means even three month old babies.
"It's frustrating and sickening," my reader told me. "It bothers me that this company takes it upon themselves to send this out to people's young children without even contacting us."
That's right – moms and dads are not allowed to opt out of the contraceptive ID card. My reader said he is disgusted.
"I don't even want to think about my little girl having a boyfriend and especially not having sex," he told me. "I'd like to enjoy her innocence. But now, it's forced upon her mother and I thanks to Obamacare."
Welcome to President Obama's fundamentally transformed America, folks.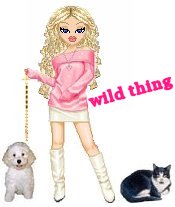 Wild Thing's comment...........
Disgusting! Obama intrudes on the lives of every citizen. Damn Obama and Obamacare.
Posted by Wild Thing at July 13, 2014 12:49 AM
---
Comments
WE THE PEOPLE regain the SENATE in 114 days!
Posted by: darthcrUSAderworldtour07 at July 13, 2014 08:37 AM
---
darth - the Repubs had the Senate from 2000 to 2006 and blew it all. I have no faith in the Repubs. Look who they pick for leadeship positions. Career moderates.
Posted by: TomR,armed in Texas at July 13, 2014 02:25 PM
---