« New Intel Report Finds Obama's Policies - Not Violence - Is Causing Surge of Illegals | Main | 295 Killed (23 Americans) when Malaysian Air jetliner shot down in eastern Ukraine and Obama goes to more fundraisers »
July 18, 2014
Military Times Poll: Majority Want Bergdahl to Be Court-Martialed
Military Times Poll: Majority Want Bergdahl to Be Court-Martialed

A new online poll shows a large majority think released Taliban prisoner Army Sgt. Bowe Bergdahl — freed in a controversial swap in a controversial swap for five terror group leaders detained at Guantanamo — should be court-martialed.

The Military Times' poll this week asked readers what the military should do with Bergdahl now that he has finished his Amy-led reintegration process. Of the more than 4,400 people who responded, 60 percent selected the "court-martial him" option.
About 9 percent said the Army ought to "separate him immediately with a lesser discharge," some 8 percent said the Army should "separate him immediately with an honorable discharge," about 7 percent said "let him finish his current enlistment, then honorably discharge him;" and 15 percent were unsure of what the Army should do.
The Military Times said the poll was "unofficial" and offered no margin of error figures.
One reader thought the whole survey was premature.
"What an awful poll," the person wrote the newspaper. "How about we let the Army finish the investigation?"
The Army is looking into how Bergdahl, who disappeared from his outpost in Afghanistan in 2009, was captured by the Taliban. Since his release May 31, the soldier's former roommate, former Specialist Cody Full, has charged Bergdahl's inexplicable disappearance allegedly led to the deaths of troops who searched for him.
Bergdahl's lawyer, Eugene Fidell, who also represented Army Capt. James Yee, a Muslim Army chaplain at Guantanamo Bay cleared a decade ago of allegations he was part of a spy ring at the detention facility, told NBC's "Today" show Thursday Bergdahl is back on active duty in a desk job at a Texas base and "ready for the next chapter" of his life.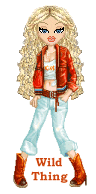 Wild Thing's comment............
It is insane to let him just go back to active duty as though nothing happened. IMO he is a danger to the rest of those who are serving our country, even if he is sitting at a desk.
Posted by Wild Thing at July 18, 2014 12:45 AM
---
Comments
It won't happen with Sec of Def 'I Claudius' Hagel
in Caesar's hands... Class warfare in the military has been perfectly accomplished!
Posted by: darthcrUSAderworldtour07 at July 18, 2014 07:02 AM
---
His platoon members are reporting that the Army investigators looking in to his disappearance when he deserted his post have yet to interview him. I believe they won't find Bergdahl won't be found guilty of desertion or abandoning his post. To do so would look real bad for Obama...real bad. Trading five top level terrorists for a treasonous deserter would not set well with the public especially with elections just around the corner. No, the Army will sit on this until after the November elections and hope it all goes away.
BTW, what I mean by the "Army" is those politically connected senior officers who are calling the shots.
Posted by: BobF at July 18, 2014 09:07 AM
---