« Houston woman rants, "Why can't they go back?" | Main | Rep. Jim Bridenstine Wants "Unfettered Access" To Fort Sill Facility Holding Minors »
July 10, 2014
Lois Lerner Warned Colleagues In 2013 to Hide Information from Congress

Lois Lerner Warned Colleagues In 2013 to Hide Information from Congress

A newly released email from former IRS employee Lois G. Lerner, sent just as the tea party targeting scandal was erupting, warned colleagues to "be cautious" about what information they put in emails because it could be turned over to Congress.
"I was cautioning folks about email and how we have had several occasions where Congress ask asked for emails and there has been an electronic search for responsive emails — so we need to be cautious about what we say in emails," Ms. Lerner wrote in an April 9, 2013, message.
The message came less than two weeks after the IRS's internal auditor shared a draft report with the agency accusing it of targeting tea party and conservative groups. A month after the email, Ms. Lerner would plant a question at a conference to reveal the scandal, just before the inspector general's report was made public.
The email was turned over to the House oversight committee last week, more than a year after lawmakers sought it as part of their investigation into the IRS targeting.
Republicans said the email shows Ms. Lerner was aware Congress was probing the agency and that she was preparing to intentionally hide agency discussions from lawmakers.
Ms. Lerner's emails have become a major scandal in and of themselves after the IRS revealed that her computer hard drive crashed in 2011, causing the agency to lose thousands of her messages.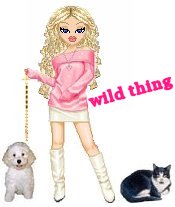 Wild Thing's comment.........
She really fits right in to Obama and his administration, since she is a liar and corrupt.
Posted by Wild Thing at July 10, 2014 12:47 AM
---
Comments
Rep.(R) Dan Issa has 118 days to drag this crime out until WE vote and regain the US Senate!
Posted by: darthcrUSAderworldtour07 at July 10, 2014 09:34 AM
---