« Shooters Grill staff packing six shooters while serving burgers Second Amendment-style | Main | Good! Airstrikes target suspect in the killing of three kidnapped Israeli teens »
July 01, 2014
General Motors recalls another 7.6 million vehicles over safety issues

General Motors recalls another 7.6 million vehicles over safety issues

General Motors (GM) on Monday announced six new recalls covering 7.55 million vehicles in the U.S., as the automaker continues to address safety issues.
After calling back 2.6 million compact cars for a defective ignition switch, GM has unveiled a slew of additional recalls in recent months. The company now expects to take a second-quarter charge of $1.2 billion, up from a previous estimate of $700 million.
GM's latest batch of recalls ranges from model-years 1997 to 2014. The company said it is aware of seven crashes, eight injuries and three fatalities. The fatal crashes are connected to the largest recall, which covers 6.8 million older model full-size sedans for inadvertent ignition key rotation.
That recall includes the 1997-2005 Chevrolet Malibu, 1998-2002 Oldsmobile Intrigue, 1999-2004 Oldsmobile Alero, 1999-2005 Pontiac Grand Am, 2004-08 Pontiac Grand Prix and 2000-05 Chevrolet Impala and Monte Carlo.
GM is also recalling 554,328 Cadillac CTS sedans from 2003-2014 and Cadillac SRX sport-utility vehicles from 2004-2006 for unintended key rotation. Drivers should remove all items from their key rings until repairs are made, the company said.
A possible electrical short in the driver's door module needs to be addressed in 181,984 vehicles, including Buick Rainier, Chevrolet TrailBlazer, GMC Envoy, Isuzu Ascender and Saab 9-7x SUVs from model-years 2005-07. The Chevrolet TrailBlazer EXT and GMC Envoy XL from 2006 are also included.
The final three recalls cover older model pickup trucks and other vehicles for several different issues. The six recalls affect a combined total of about 8.45 million vehicles in North America.
GM has said its spate of recalls this year is a result of quickening the pace of safety reviews, hoping to assuage concerns over the quality of its vehicles. The move followed the automaker's ignition-switch recall, which has attracted scrutiny for a years-long delay in addressing the issue.
"We undertook what I believe is the most comprehensive safety review in the history of our company because nothing is more important than the safety of our customers," chief executive Mary Barra said in a statement. "Our customers deserve more than we delivered in these vehicles. That has hardened my resolve to set a new industry standard for vehicle safety, quality and excellence."
Barra added that GM will continue to identify outstanding issues that could impact the safety of its customers.
Also on Monday, arbitrator Kenneth Feinberg unveiled his compensation program for accident victims connected to GM's ignition-switch recall, which has been connected to 13 deaths. Feinberg said the fund is uncapped and open to victims who were involved in accidents before and after GM's bankruptcy.
The faulty ignition switches can inadvertently cause keys to turn out of the "run" position, thereby shutting off the engine and cutting power to air bags.
GM recently announced a recall of 3.16 million vehicles for a separate ignition issue. Dealers will provide affected owners with new or reworked keys. The ignition-switch recall from February calls for dealers to replace the ignition switch and cylinder.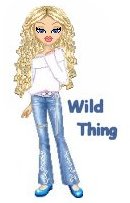 Wild Thing's comment...........
They sure have had a lot of recalls.
Posted by Wild Thing at July 1, 2014 12:45 AM
---
Comments
ObaMao bailed Government Motors out with our dime and this is the thank$ WE get? Our son waited over two years for his Cobalt to be REPAIRED!!! WE will buy a FORD next!
Posted by: darthcrUSAderworldtour07 at July 1, 2014 05:44 AM
---