« Good for Perry! Rick Perry Refuses Obama's Offer To Shake His Hand When He Lands In Texas | Main | Obama Gets Off AF1 In Denver, Democrats are a NO show..Brit Hume's analysis: "At the moment, this president is politically radioactive" »
July 09, 2014
Feds to Bring in Riot Squad Against Illegal Immigration Protesters

Feds to Bring in Riot Squad Against Illegal Immigration Protesters
As illegal immigrants continue to spill across the U.S.-Mexico border, federal authorities are attempting to relocate the migrants from South Texas to housing facilities in states across the nation. One such facility is located in Murrieta, California, where a large group of protesters recently blocked a bus full of migrants from arriving. The protesters remain there, adamant that illegal immigrants don't get dumped in their town. But soon the concerned citizens may be forced to step down--Breitbart Texas has learned that federal agents plan to arrive in Murrieta on Monday with riot gear to ensure that another busload makes it to the housing facility.
Jeremy Oliver, a resident of Temecula, California--a town that neighbors Murrieta--told Breitbart Texas that local police officers warned the protesters that "it's going to get ugly."
Oliver said, "The feds are pissed that they haven't been able to use this facility. Officers out there warned people that federal agents will be in Murrieta on Monday--they are going to get the next bus through no matter what. Riot gear and shields will be used to push the crowd back."
John Henry, a Murrieta resident since 1991, was told the same thing by local officers.
"We're being told that federal Marshals or ICE will be here in the next few days and that they are bringing riot gear," Henry said. "They're apparently going to be blocking off the street with concrete blockades so that no vehicles can get through. The River County Sheriff's Department showed up last night and brought a huge watch tower that shoots up into the air 35 feet."
On Friday, six protesters were arrested in Murrieta. One was apprehended for crossing "the yellow tape that blocked protesters from the Border Patrol station entrance," according to USA Today.
Henry expressed frustration at the fact that the illegal immigrants are being "rewarded" for breaking the law--after illegally crossing the border, they receive a slew of taxpayer subsidized benefits like housing, food, education, vocational training, and legal counsel. Most are then released onto U.S. soil.
When U.S. citizens break the law, on the other hand, they pay the price. "If any one of us were to roll through a stop sign, we'd be pulled over and ticketed," Henry noted.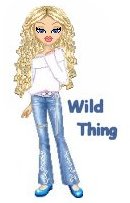 Wild Thing's comment............
So this is the new America of Obama. where we are nothing except used to pay for our country to be destroyed.
Posted by Wild Thing at July 9, 2014 12:50 AM
---
Comments
Truckers are reporting seeing convoys of buses from Texas traveling secondary seldom used highways all throughout America.
Posted by: BobF at July 9, 2014 07:05 AM
---
The 2nd Amendment TEXANS & PATRIOTS will respond...
Not ALL LE and US Military personnel are Marxists and Tyrants - at least 1/2 are AMERICANS first!
Posted by: darthcrUSAderworldtour07 at July 9, 2014 07:53 AM
---
This Marxist muslim racist bastard may push us all the way into a civil war with shots being fired.
Posted by: TomR,armed in Texas at July 9, 2014 01:24 PM
---