« Chicago Inner City Blacks GO OFF on Obama Over Illegal Immigration "Worst President Ever" | Main | Lowe's employees come to the rescue of disabled vet with broken wheelchair »
July 13, 2014
Border Patrol Agent Comes Down With Bacterial Pneumonia, Will Have Lifelong Complications

Border Patrol Agent Comes Down With Bacterial Pneumonia, Will Have Lifelong Complications

A Border Patrol agent from the Laredo, Texas, Sector has been hospitalized for seven days with bacterial pneumonia, which the agent contracted while processing illegal immigrants, officials from National Border Patrol Council 2455 tell National Review Online.
Agent Jarrad Seely, vice president of NBPC 2455, says the agent is expected to have chronic asthmatic symptoms for life, according to information relayed by the agent. The illness has so swollen the agent's throat that it's difficult for the agent to speak, Seely says.
"It's a very traumatic experience for [the agent] and [the agent's] family," he says. "[The agent's] got small children." He says that it's too soon to tell if the agent will be able to make a full recovery and return to work, and says the agent was healthy prior to processing the immigrants.
"Our agents have been getting sick more often than before with flus and congestion and a whole bunch of respiratory illnesses," says Hector Garza, the secretary and treasurer of NBPC 2455. "The processing room was severely overcrowded and that just made [it] the perfect breeding ground for these diseases." Garza says he and other Border Patrol officials have had to communicate indirectly with the agent, via the family, because of the agent's inability to speak.
Seely says the Laredo Sector has recently had illegal immigrants arrive with active cases of tuberculosis, scabies, lice and chicken pox.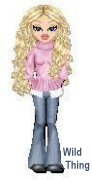 Wild Thing's comment............
This kind of thing is going to happen a lot and not only to the Border Patrol but to many others that come in contact with the illegals.
And letting people with diseases we have gotten rid of for the most part - such as deadly tuberculosis, is just plain STUPID.
Either we have laws or we do not.
Posted by Wild Thing at July 13, 2014 12:55 AM
---
Comments
There will be thousands and thousands more cases like this that are UNNOTICED as the illegals have already arrived into other red and blue state communities and SCHOOLS!
Posted by: darthcrUSAderworldtour07 at July 13, 2014 08:32 AM
---
I understand that many of these illegal kids, after having been sent around the country, have left their sponsors and escaped into local hispanic communities. Now America will see the beginning of a major health crisis like the polio epidemic of the early 1950's.
Posted by: TomR,armed in Texas at July 13, 2014 02:15 PM
---