« DOJ lawyer says gov't emails are backed up nightly; calls IRS claim they were deleted 'laughable' | Main | Today Obama to Honor Illegals at White House ~ TREASON »
June 17, 2014
Video: Medal of Honor Winner Who Dove on a Grenade Shares a Message About the Power of Determination
Medal of Honor Winner Who Dove on a Grenade Shares a Message About the Power of Determination
Cpl. Kyle Carpenter, a Marine,......... highest honor this nation has to give: the Medal of Honor.

Cpl. Carpenter, in November, 2010, dove on a grenade to save his fellow Marines. Devastating his body, the grenade nearly killed the Marine. The Huffington Post reports, "he lost his right eye and injured his left, both eardrums were blown, most of his teeth were blown out and much of his jaw was missing. His right arm was shattered, his left arm, wrist and hand had multiple breaks, his right lung collapsed and he had shrapnel wounds in his legs."

Now, years later, Carpenter is set to receive the Medal of Honor and discusses his recovery and outlook on life in a powerful video.
"Upon arriving at Camp Bastion, I was labeled PEA: patient expired on arrival," Carpenter said in his video. "I flat-lined at Walter Reed. People always assume I was in a motorcycle wreck. My response to them: no, Taliban. The enemy killed me; I came back."
Cpl. Carpenter preaches the power of determination. "I ran a marathon, completed a mud run and jumped from a plane," said Carpenter. "I will never quit. I am just getting started."

Waking up at Walter Reed National Military Medical Center six weeks after the attack, Cpl. Carpenter spent over two years rehabilitating with doctors working to save his face and arm. The Marine is now a student at the University of South Carolina and simply refuses to give up.
Carpenter and a 12-man squad from his 9th Regiment, 2nd Marine Expeditionary Force, were on patrol outside Marjah. They were in the fifth month of a seven-month deployment.
They were in a village they called Shadier, between two other villages they named Shady and Shadiest.
They had been in hard combat, he said, as the Marines were pushing out farther from their base, expanding the territory they controlled.
"For two days we had been hit pretty hard," he said. "We moved into (enemy) territory, and they didn't like it."
He was fighting on a rooftop when the grenade hit.
Carpenter also spent most of his recovery time -- which so far has included 25 surgeries and more than 100 hours of physical therapy -- at Bethesda.
There, he said, he was inspired by the other patients, many of whom had no legs or no eyes or no arms.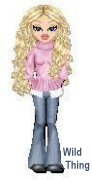 Wild Thing's comment...............
God bless you Cpl. Carpenter and thank you for your service to our country. We will never forget your sacrifice and that of others.
Posted by Wild Thing at June 17, 2014 12:45 AM
---
Comments
Arabs delight in seeing infidels courageously and selflessly save the lives of their own brothers...
The CRUSADES continue with our blood being shed on their soil... Even the Soviet Red Army had enough in the late 70s.
Posted by: darthcrUSAderworldtour07 at June 17, 2014 05:55 AM
---