« Obama Opens Borders to Mexican Gang Members | Main | DOJ lawyer says gov't emails are backed up nightly; calls IRS claim they were deleted 'laughable' »
June 16, 2014
US Embassy in Baghdad Starts Evacuation – Internet Service Shut Down – Green Zone Evacuating

US Embassy in Baghdad Starts Evacuation – Internet Service Shut Down – Green Zone Evacuating
The United States said Sunday it was evacuating some staff from its embassy and beefing up security as deadly explosions rocked the Iraqi capital and advancing militant Islamic insurgents released graphic images appearing to show its fighters massacring captured Iraqi soldiers.
The U.S. State Department said in a statement that an undisclosed number of staffers will be moved to Amman, Jordan or U.S. consulates elsewhere in Iraq not immediately threatened by the insurgent group, the Islamic State of Iraq and the Levant, or ISIL.
UPDATE: The US Embassy in Baghdad has reportedly lost its internet service.
A three word text was released from inside the Embassy about six hours ago: "Too late Alamo." That message is open to interpretation.
Just minutes ago news came from within the United States Embassy in Baghdad that the Iraqis have shut down internet service for those barricaded inside. Limited text messages via private cell phones are still coming through.
It is unknown how many of the more than 5,000 U.S. civilians in Baghdad are actually taking refuge inside the embassy compound. NBC war correspondent, Richard Engel reported last night that civilians in and around Baghdad have boarded up residences and businesses.
The embassy lockup is a reminder of when Saddam Hussein invaded Kuwait in August of 1990 and U.S. civilians were held hostage for months, including those from the State Department and Department of Transportation.
UPDATE: Green Zone embassies evacuating…
BREAKING several embassies in the Green Zone evacuating tonight as ISIS advances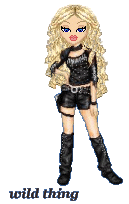 Wild Thing's comment............
What a mess!
I saw this in an article from CNN, ,it toward the bottom of the write up.
Partial staff relocation at U.S. Embassy
Between 50 and 100 U.S. Marines and U.S. Army personnel have arrived at the U.S. Embassy in Baghdad, a U.S. official told CNN on Sunday.
A U.S official acknowledged to CNN that the additional embassy security personnel being added include U.S. Marines who specialize in embassy protection during high-threat conditions.
Posted by Wild Thing at June 16, 2014 12:50 AM
---
Comments
Looking a lot like Saigon April 1975. I hope we get our people out. I also would not mind seeing Iran and the ISIS lock horns and tie each down with bloody sectarian fighting, ala Iran/Iraq in the 80's.
Posted by: TomR,armed in Texas at June 16, 2014 01:07 PM
---
Where is Lawrence of Arabia? Check the map, for there are 13 surrounding ARAB / MUSLIM nations around IRAQ and the lone exception is ISRAEL...
Where's the OPEC / ARAB LEAGUE? Guess they want more INFIDELS to die for THEIR doctrines and Allah...These Sunni ISIS / ISIL jihadists mean business!
Posted by: darthcrUSAderworldtour07 at June 16, 2014 07:20 PM
---