« A Poor-Off - Hillary Clinton Vs Joe Biden - Jon Stewart - Special Report | Main | Obama Calls Benghazi A "Phony Scandal" »
June 27, 2014
Ted Cruz: Attorney General Eric Holder Should Appoint IRS Special Prosecutor or Be Impeached
Ted Cruz: Attorney General Eric Holder Should Appoint IRS Special Prosecutor or Be Impeached

Attorney General Eric Holder should be impeached if he refuses to appoint a special prosecutor to investigate the targeting of tea-party groups by the IRS, according to Senator Ted Cruz (R., Texas).
With the IRS claiming to have lost two years of former official Lois Lerner's e-mails, Cruz is headed to the floor to introduce a resolution calling for the special prosecutor.
"He's going to say, if Attorney General Holder does not appoint a special prosecutor, he should be impeached," a Cruz aide told National Review Online. "Eric Holder has been at the center of every big scandal in this administration . . . If he doesn't act on this issue, it's perfectly appropriate for him to be impeached."
Cruz believes that Holder's failure to appoint a special prosecutor would rise to the level of "high crimes and misdemeanors," the constitutional standard for impeachment.
Senate Democrats, of course, are very likely to block the resolution. House minority leader Nancy Pelosi (D., Calif.) articulated the party line last week when she was asked if she was suspicious of the hard-drive crash that the IRS says eradicated Lerner's e-mails.
"What it convinces me of is that they need a new technology system at the IRS," Pelosi told reporters. "They need to upgrade their technology, get it right, so that there's no suspicion about what agenda anyone may have on that.".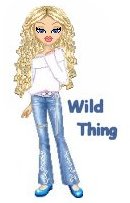 Wild Thing's comment.............
Thank you Ted I agree.
Cruz did great. he is always so good at expressing himself and so natural at speaking.
Posted by Wild Thing at June 27, 2014 12:45 AM
---
Comments
DON'T MESS WITH THIS TEXAN! He realizes a mob rule when he see's one...
Posted by: darthcrUSAderworldtour07 at June 27, 2014 07:13 AM
---