« Hagel Visits Afghanistan....Troops React With Silence When Hagel Informs Them of Bergdahl's Release | Main | Pakistani militant commander told Agence France Presse on Sunday that Bergdahl played badminton with his captors »
June 04, 2014
Revealed: Search For Bowe Bergdahl Left Troops Unprotected During Infamous Afghan Battle That Left 8 U.S. Soldiers Dead And 22 Wounded

Revealed: Hunt for Bowe Bergdahl left troops unprotected in infamous Afghan battle that left EIGHT U.S. soldiers dead and 22 wounded and produced two Medal of Honor recipients

The Battle of Kamdesh, one of the most deadly military engagements during the U.S. war in Afghanistan, turned especially bloody – leaving eight Americans dead and 22 wounded – because troops and aircraft normally tasked to support U.S. fighting men and woman were diverted to search for Sgt. Bowe Bergdahl.
The Oct. 3, 2009 battle at Combat Outpost Keating, near the town of Kamdesh in Nuristan province, lasted more than 12 hours and earned two Army staff sergeants the Medal of Honor, the highest award for bravery the Pentagon can bestow on a warrior.
But multiple sources including a well-placed Pentagon official told MailOnline that the bloodshed was far worse than it needed to be, and blamed the months-long shuffling of American military resources all across the Afghanistan-Pakistan border region after Bergdahl walked away from his post on June 30 of that year.
'The COP Keating battle was so deadly because ISAF numbers were so low,' a Pentagon official said, referring to the International Security Assistance Force, the generic term for the U.S.-led coalition fighters that included small numbers of soldiers from Afghanistan, Latvia and other nations.
'And that was because so many U.S. troops were off searching for Bergdahl.'
The official spoke on condition of anonymity because he is not authorized to comment publicly.
An internal Pentagon report released in 2010 found that air support was late to arrive at the battle, and no 'quick reaction force' showed up for 13 hours.

By that time, Taliban fighters had pushed through fences and overrun the facility, killing or wounding more than half of the U.S. personnel at the site and laying waste to most of the base.
American forces abandoned the outpost days later, but had to bomb its remains from above in order to prevent the Taliban from carrying away the last of the live ammunition that it had once housed.
Taliban spokesman Zabiullah Mujahid bragged to the Associated Press at the time that 'this is another victory for Taliban. We have control of another district in eastern Afghanistan. Right now Kamdesh is under our control, and the white flag of the Taliban is raised above Kamdesh.'
On that same day, President Barack Obama was announced as the winner of the 2009 Nobel Peace Prize.
Two staff sergeants, Clinton Romesha and Ty Carter, were awarded the Medal of Honor for their bravery in defending COP Keating.
Romesha 'wouldn't have had to put him and his men into the meat grinder of RPGs and B-10 rifle fire,' the official said, if so many resources hadn't been re-tasked to hunt for Bergdahl.

Gerald Sutton, a former Army infantryman who served in Bergdahl's platoon, said Monday that while the Idaho native's desertion put his own unit at grave risk, countless others also had to shoulder the burden.
'I felt like I was in immediate danger all the time' after Bergdahl left, Sutton said. 'All of us did. We were sent out for about 30 to 35 days straight looking for him.'
'And there were plenty of other people. I mean, the complete 501st [Infantry Regiment] was pulled out of there to search.'
'People lost resources that were in the Korengal Valley,' Sutton continued, before bringing up the name 'Clint Romesha' and the battle that raged at COP Keating.
'Those guys didn't have the complete support they needed at the time,' he said, 'because all the assets and everything were diverted to us.'
That redistribution of military men and materiel was par for the course after Bergdahl vanished.
'All units up and down the border in eastern Afghanistan were tasked with the Bergdahl hunt,' a Middle East expert who was in-country repeatedly during the U.S. fighting there told MailOnline.
And 'counterinsurgency operations up and down the border were curtailed in order to hunt for Bergdahl. It was an all hands on deck kind of thing.'
n particular, he said, air support – which arrived late at COP Keating – was lacking on the front lines.
'The shortage was helicopters,' he said. 'If you direct all helicopters into a search you cut off the forward operating bases.'
Ssgt. Carter's Medal of Honor citation captures the chaotic scene, recalling how soldiers 'awakened to an attack of an estimated 300 enemy fighters occupying the high ground on all four sides of Combat Outpost Keating, employing concentrated fire from recoilless rifles, rocket propelled grenades, anti-aircraft machine guns, mortars and small arms fire.'
When President Obama presented the Medal of Honor to Carter, he described the attack that left eight American personnel dead.
'Fifty-three American soldiers were suddenly surrounded by more than 300 Taliban fighters,' the president said at the White House on August 26, 2013. 'The outpost was being slammed from every direction – machine gunfire, rocket-propelled grenades, mortars, sniper fire.'
'It was chaos – the blizzard of bullets and steel.'
Obama didn't mention why help was late in coming that day, but the Pentagon official who spoke with MailOnline filled in the gaps.
'It's simple,' he said: 'We lost eight good soldiers because someone wanted to go look for a single rotten one.'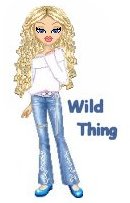 Wild Thing's comment..........
There are photos CLICK HERE to see them with the location of the article. Thank you.
We have troops killed looking for him, troops killed because support was diverted to look for him, and troops killed because he gave aid to the Taliban. And I haven't even considered the number of serious injuries.
So then along with the six killed during the rescue attempt reported in several other posts.....we now can add 8 more for a total of 14 American Soldiers killed due to Bergdahl's treasonous escapade, along with 22 more wounded.

The body count continues.
Posted by Wild Thing at June 4, 2014 12:50 AM
---
Comments
FREEDOM of SPEECH means WE THE PEOPLE have to read the European and African and Asian newspapers to ...
connect the dots of TRUTHFULNESS, eh? WE take back the SENATE in 154 days!
Posted by: darthcrUSAderworldtour07 at June 4, 2014 05:53 AM
---